In his keynote address to a rapt Sudbury audience, Honda Canada president-CEO Jean Marc Leclerc was polite but pointed in his message: in prioritizing speed over practicality in its push for a nationwide adoption of electric vehicles (EVs), Ottawa is putting in jeopardy the very goals it's striving to achieve.
"While speed is important, it cannot be our only goal or measure of success," Leclerc said during the 2023 BEV In Depth: Mines to Mobility conference taking place at Cambrian College on June 1.
"Making the jump to EVs is, in a word, complex, with many risks involving consumers and stakeholders across the electrification supply chain."
Leclerc was referencing 2030 Emissions Reduction Plan: Clean Air, Strong Economy, the federal government's ambitious and wide-ranging plan to drastically cut carbon emissions in an effort to combat climate change.
As part of the plan, 100 per cent of the vehicles manufactured in and imported to Canada must be zero-emission vehicles (ZEVs) by 2030.
Reducing greenhouse gas emissions across its range of products has been a "driving force" for Honda, which Leclerc noted is the world's largest engine manufacturer.
In many ways, Honda has been ahead of its time: the company introduced its first electric vehicle, the Honda EV Plus, to the market in 1997, and its first fuel cell vehicle, the FCX, followed in 1999.
Since then, every product it sells has seen gains in fuel efficiency and emissions reductions, Leclerc said, and Honda is now embarking on its "triple action to zero strategy" — achieving carbon neutrality in its products, using clean energy, and resource circulation.
"At this point, our success is the product of our own self-driven environmental aspirations, rather than the product of mandated government policies, and that success will be the basis for our plans to push ahead even further," he said.​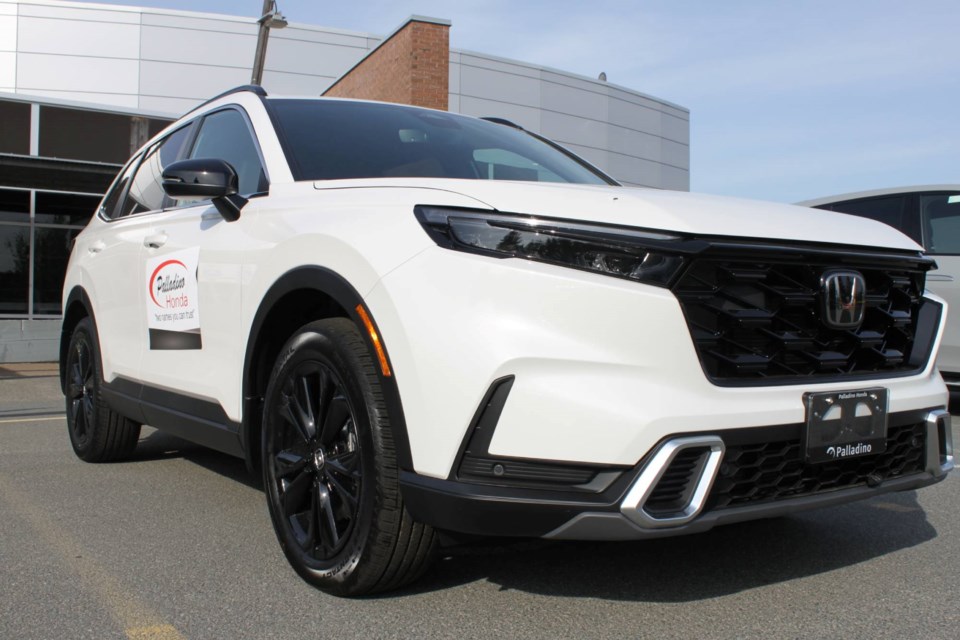 ​But the government mandate to sell electric-only vehicles by 2030 creates "looming uncertainty" for stakeholders across the supply chain, Leclerc said.
Among them is the question of how manufacturers will source the raw materials — lithium, cobalt, nickel and more — to make the batteries that will power these vehicles.
According to the International Energy Agency, an estimated 384 new graphite, lithium, nickel and cobalt mines will be needed to meet the demand for new electric vehicles and energy storage batteries, Leclerc said, and the world will need more copper in the next 25 years than has been needed in the previous 5,000.
Canada has the minerals manufacturers need, but getting the mines and processing facilities online to extract and refine them in time to meet need is a challenge.
"These resources, for the most part, remain locked deep within the earth under your feet," Leclerc said. "And while I don't claim to be a mining expert, I think it would be safe for me to say that opening one new body, let alone the nearly 400 needed to meet the global demand, will not happen overnight."
China currently dominates the processing sector, Leclerc noted, with Canada lagging far behind.
He predicted this could mean battery shortages for vehicle manufacturers like Honda.
"For us and any player in our industry, this represents a significant risk, because if we cannot produce enough EVs to comply with government mandates, we'll be subject to significant financial penalties that will only serve, frankly, to hamper progress towards our collective neutrality objectives," Leclerc said.
Putting supply chain issues aside, there remains the issue of affordability for the average consumer, he added.
Currently, the price of an EV is about $15,000 to $20,000 more than the average affordable vehicle, putting it on par with what would have been considered an entry-level luxury vehicle not long ago, Leclerc said.
In jurisdictions where more drivers are buying EVs, incentives have been put in place to help with their purchase. Canada will need something similar to help drive the switch from gas-powered vehicles, he suggested.
Canadians also want assurances that adequate charging infrastructure is in place to power up their vehicle when and where they need it, Leclerc added, calling the country's existing charging infrastructure "woefully underdeveloped."
"We need to address this critical area of the anxiety of ownership urgently," he said.
Despite his criticism, Leclerc remains optimistic about the future of EVs in Canada.
Because of its long history in innovation and development, Honda has been able to quickly pivot to address the coming mandate.
The company will launch two all-new electric vehicles in 2024 — the Honda Prologue and the Acura ZDX — and plans to release 10 or more new electric motorcycle models by 2025.
By 2030, the company will have launched 30 EV models globally, many of which will come to the North American market, Leclerc said.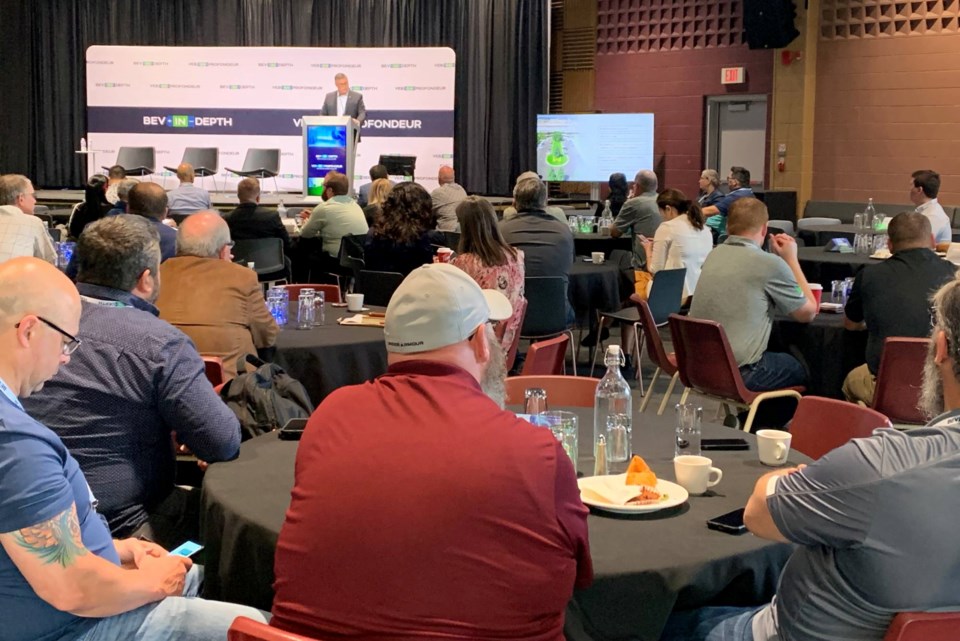 But, he emphasized, rapidly pushing EV adoption forward is a big gamble for car manufacturers, battery-makers, miners, and other supply chain stakeholders.
In racing to meet the government's 2030 target, they have to consider important factors beyond just the manufacture of vehicles.
That includes incentives for consumers to make the change, adequate charging infrastructure, ensuring the electrical grid can support the added load, and consumer education.
He urged the federal government to engage with parties across the supply chain in setting reasonable timelines, clear objectives, and policies that will create a feasible, coordinated approach toward achieving lowered GHG targets.
"I think it's fair to say that if all of these critical factors for success are out of sync with the ambitions of the EV mandate, they will trigger negative ownership experiences by early adopters that will deter others from making the shift," Leclerc said.
"This will simply stall progress and have profound consequences on our business, the government's climate goals, and the Canadian economy."