The Sudbury developers of a new mining-based video game hope to win over young people with the story of mining, new technology and teaching people that mining can be done in an environmentally safe way.
Details of the new game were unveiled at a news event held at Dynamic Earth on Nov. 9.
The game is called Mine Evolution and is a collaboration between Science North and the Canadian Institute for Mining, Metallurgy and Petroleum (CIM).
The developers hope the game, which can be downloaded free on Google Play or the Apple App Store, will be used as a joint education awareness and recruiting tool.
At the Nov. 9 launch, Mine Evolution was unveiled to around 100 students from St. Charles College and Lo-Ellen Park Secondary School, who were gathered in the Dynamic Earth Epiroc theatre.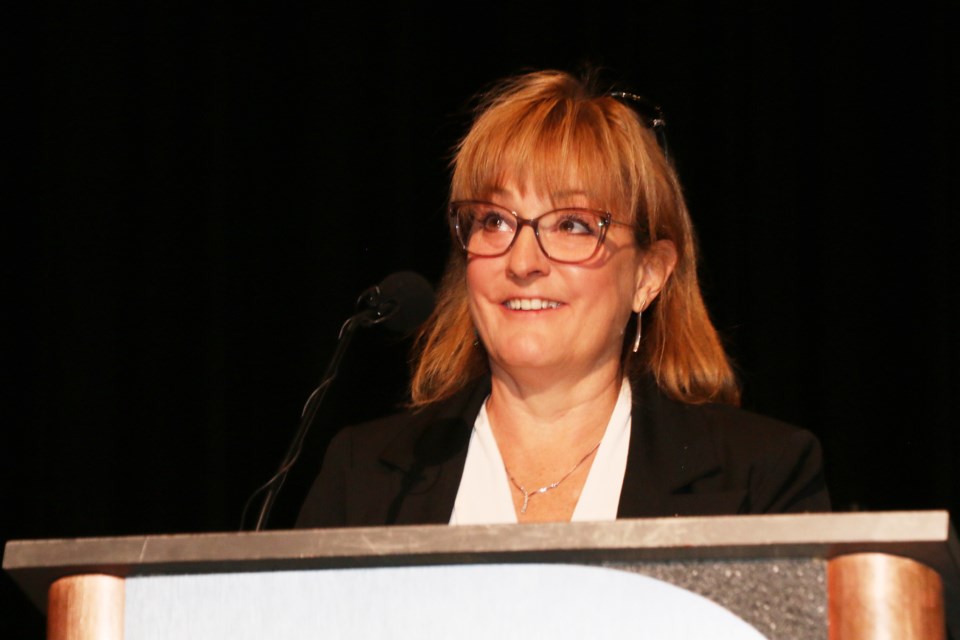 Samantha Espley, the chair of the CIM–Science North joint venture project, said once the students download the new app, they would discover the reality of Canadian mining.
"As you have heard already, it showcases top technology advancements from our CIM leading experts and so this is not myth in this game. This is reality. These are real technical facts and I hope you learn them through playing the game," said Espley.
She said the game is based on two key values; one is that people matter most and the industry needs to ensure that people can work safely and their communities benefit from being part of mining.
"The second value is that we need to protect our planet …. And we need to do that as environmental stewards," Espley said. "So trying to shrink the footprint as much as possible when we operate our mines and our plants. And when we're done, and we close the facilities, we bring it back to its natural state."
Greater Sudbury Mayor Paul Lefebvre said he liked the new game because it presented the story of mining in a way that young people can readily identify with.
He said he remembered the early planning for the game back when he was the Sudbury MP. Lefebvre said he remembered liking the idea, but did not know who could put it together into a video game. He said when he learned that Science North was involved in the project, he knew it would succeed.
Lefebvre said he is not an avid videogame player, so he asked some staff members to try to game.
"So they actually went out and they tested it out and they said it was it was awesome," said Lefebvre.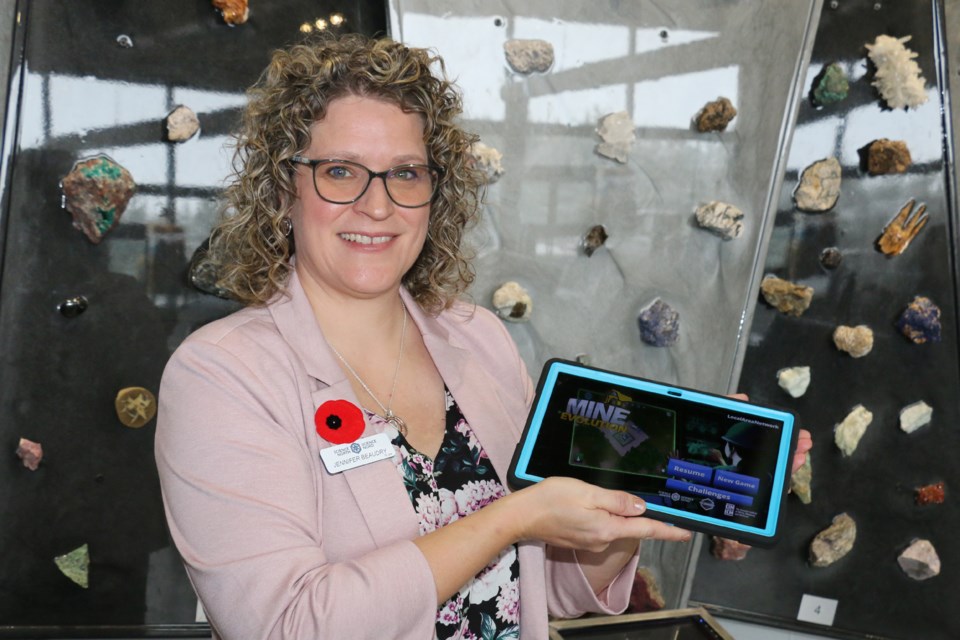 The game itself features 3D animation showing a mine at work. Players are invited to create a mine in any part of Canada, how to search for minerals, choose options of how to provide energy to the mine as well as options for financing and environmental choices. Points are awarded for making good choices. The app also features a series of "mini-games" or challenges for the player.
Jim Lundrigan, chair of Science North's board of trustees, told the students that he is involved in the mining industry (Technica Mining) and hopes the game will pay off by generating new interest.
"Speaking from experience from my own company, we're very short of skilled people to actually do the work. So I'm expecting Mine Evolution to inspire incoming generations to get involved in the industry," he said.
"By stimulating interest in the many varied career choices in mining. They range from high tech equipment operation, geology, engineering, and many other support roles. We need a skilled workforce in the sector to secure critical minerals we require," Lundrigan said.
The game is bilingual and Science North has provided pan-Canadian education curriculum link resources, lesson plans and activities for teachers to use in their classroom.
Len Gillis covers mining and health care for Sudbury.com.