A new research project aims to introduce Indigenous seed systems to four Northern Ontario First Nations, in a move toward food sovereignty for those communities.
Under the three-year project, researchers will work with community members to test their soil, select appropriate seed varieties, and cultivate crops to grow fresh, nutritious food, reducing their reliance on expensive, nutritionally poor store-bought items.
The initiative is being led by Silvia Sarapura, an assistant professor in the school of environmental design and rural development at the University of Guelph. The Ontario Ministry of Agriculture, Food and Rural Affairs is providing $1 million in funding toward the project.
Though she has extensive experience working with Indigenous communities around the globe, this will mark the first time Sarapura has partnered with Indigenous communities in Canada.
The project is still very much in the early stages, and Sarapura said it's integral that her research team is respectful and measured in developing good relationships with the communities before proceeding.
"What we value, and we put it in the front of our work, is that we need to engage with the communities, we need to build trust, but this must be done with respect and considering all the traditions and the culture of the communities," she said.
Past research initiatives, in both Canada and around the world, have not always considered Indigenous participants and their values, she added, but she's hopeful that this project will signify a change in how they're done going forward.
Currently, Sarapura and her team are learning more about the communities, establishing relationships and setting out a framework for the project.
The next step is to test the soil and conduct geographic information systems (GIS) mapping to determine its suitability for crop varieties. They'll then work with Cultural Seeds, a southern Ontario Indigenous-owned company that specializes in heritage and rare plants, to choose seed varieties that will work in each community.
Other partners providing expertise on the project include Laurentian University, NOSM University, Collège Boréal, Lakehead University, and the Nokiiwin Tribal Council.
When it's time to harvest the crops, chefs will be invited into the communities to cook the food that's harvested, and cookbooks will be made up with recipes using those ingredients.
There may even be opportunities for participants to learn how to produce natural organic fertilizers, pesticides, or soil amendments using elements already found in the communities, such as adding manure from local animals into the soil.
"Our intention is to build seed banks in the community, so we will have seeds in the communities for those who want to get into the business," Sarapura said.
"And for that, too, we are going to organize some knowledge workshops in order to invite some locals in food processing, because some of them would like, maybe, to recover some traditional or artisanal food-processing practices, but also we may see the possibility to introduce new practices."​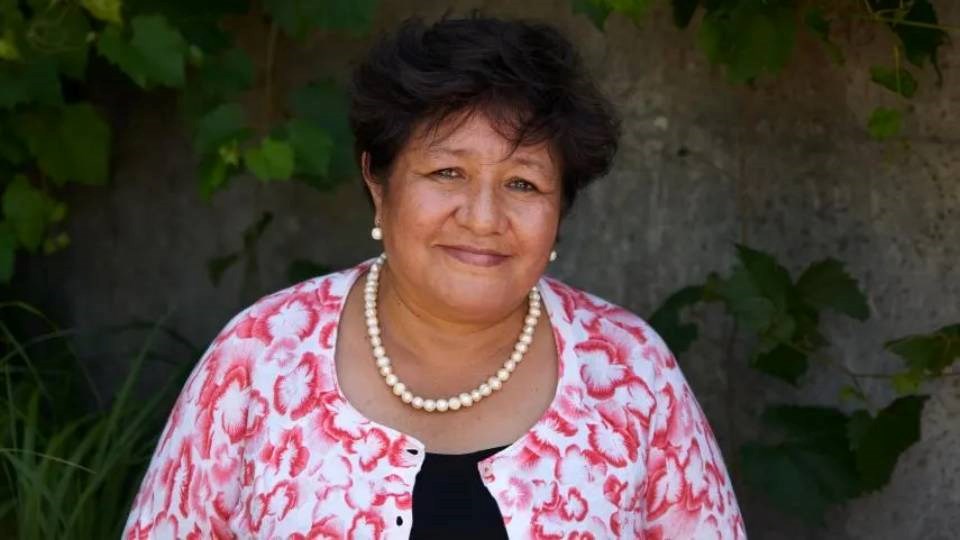 ​This type of development research has been a hallmark of Sarapura's long career in agronomy, which began more than two decades ago in her home country of Peru.
Growing up in the Central Andes, Sarapura had a firsthand view of local agronomy practices through her father, also an agronomist, who ran the region's largest farm.
Sarapura followed in his footsteps, eventually working with some of the world's most respected research institutes, including the International Potato Center in Peru; WorldFish, an international, non-profit research and innovation organization working to reduce hunger, malnutrition and poverty across Africa, Asia and the Pacific; and the Royal Tropical Institute in Amsterdam, which specializes in sustainable development.
Want more business news from the North? Subscribe to our newsletter, delivered to your inbox three times a week.
While working on her master's thesis, she teamed up with a Peruvian cooperative of six local communities that was looking to commercialize potatoes.
They selected the five varieties best suited for use as potato chips and marketed them to international buyers, developing niche markets in Switzerland and France.
As it grew, the cooperative got funding to build a processing plant to process the potatoes themselves, she said. But that only filled up three or four months of the year, so the coop began looking at what other value it could add to its operation.
Before long, it had landed processing contracts for other producers, of maize and goldenberry, and the operation keeps growing.
"They have become stronger, they have become leaders in the region because of this, and, who knows — in the future it can happen here," Sarapura said.
There are similarities, she said, between the Indigenous communities she worked with in Peru and those in Canada. Notably, it's the systemic inequalities they've each experienced that make them alike.
Sarapura and her team are hopeful their collaborative approach will be a starting point for long-term, sustainable research projects down the road.
"We want these partnerships we are forming to be impactful for them and also for us, but we want to continue working with them," she said.
"Most importantly, what we want is to show them that we can work together, that we can make changes in order to establish collaboration in order to work together."