In 2012, Deanna Hoffman made a promise to the seven chiefs and councils who entrusted her with the management of the Kenogami Forest.
Hoffman, now general manager of Ne-Daa-Kii-Me-Naan Inc., said she would do everything to make the company successful, while setting a clear plan to manage the forest over the next hundred years.
"I still hold true by that," Hoffman said. "I will do what I need to make sure that the company is well in hand and respected."
Now, 10 years later, Ne-Daa-Kii-Me-Naan, or Nedaak, is ready to break ground on a new head office in Greenstone, capping off a 10-year run that has seen the forest establish a sustainability plan in hopes it will remain viable for decades to come.
Since 2012, Nedaak has led forest management planning on behalf of seven First Nations, Hoffman said.
The group — chief and councils of Ginoogaming First Nation, Long Lake #58 First Nation, Aroland First Nation, Pays Plat First Nation, Red Rock Indian Band, Constance Lake First Nation, and Animbiigoo Zaagi'igan Anishinaabek First Nation — oversees the management planning of the forest, its regeneration, as well as capacity building and workforce training.
It also has partners in the province of Ontario and several industries that rely on Kenogami.
But forest management isn't just about harvesting trees, Hoffman said.
To better understand what Nedaak does, imagine the forest as a sheet of grid paper with 100 squares on it.
"You take one square per year. But on that one square it's divided into areas of concern for wildlife, and you've got water quality reserves to ensure there's no sedimentation going into waterways," Hoffman said.
"Then we deal with tourism and outfitters — we have trappers that come in, and there's areas that are important to them. And the actual harvesting of the trees is last.
"Then in 100 years, you go back to the beginning and start again."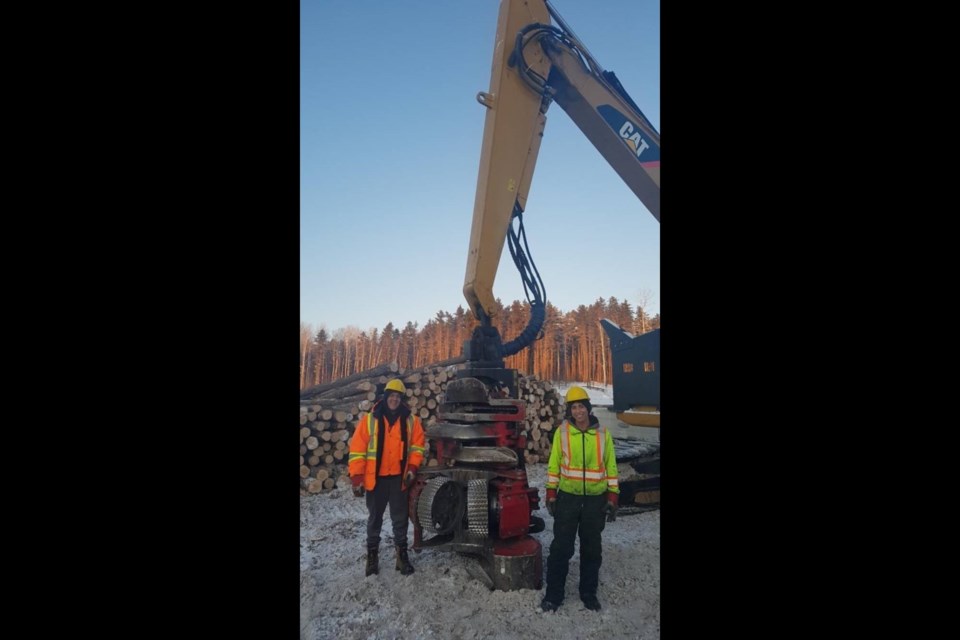 But despite the enormous task of managing one of Ontario's largest forest management units, it's Nedaak's approach — guided by its members — that puts relationships at the forefront of how they do business.
"When I say Nedaak, what's the first thing that comes to mind?" Hoffman said. "For us, it means family because we know family comes first. You have to encourage the whole family or it just doesn't work."
That approach includes giving workers a fair bit of independence to complete the tasks at hand, a hands-off approach to management — Hoffman said she's no "micromanager" — but also seeing the potential in every employee.
"They like being here, they feel this is where they can make a difference or be happy," Hoffman said.
"If we can see the merit in [their idea] and make it work, then let's try," she said. "Let's parse it out to see where we can go with it, and see if it is feasible."
Not bad progress for a group that started their venture on a basement table in Matawa.
"We've always flown under the radar," Hoffman said, noting that the group rarely promoted themselves or made grand announcements as their plans got underway.
"Nedaak started with no funds, no government funding; it was all all themselves essentially," she said. "I think it's surpassed some people's ideas of who we are, what we do, and how long we thought we'd be around.
"A lot of people at the beginning were hoping that we would fail," Hoffman said. "And obviously we're here for the long term.
"And that's our goal, and we're going to make it happen."