North Bay city council has appointed John Severino to the position of interim chief administrative officer (CAO). The move became effective immediately, following a special Jan. 9 council meeting.
Severino, who already serves as city engineer overseeing the infrastructure and operations business unit, will lead the city's administration while a recruitment process is underway for a permanent replacement for former CAO David Euler, who has accepted an early retirement package.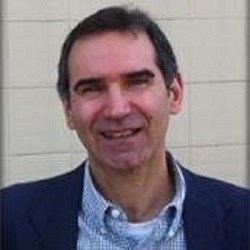 Severino has more than 20 years of experience in management roles and has been a member of the City of North Bay's management team for more than 13 years. He previously served as manager of environmental services, beginning in 2010, before becoming managing director of community services in 2015 and city engineer in 2018.
Severino said he is humbled by the interim appointment.
As senior management, "we've heard from council that they have certain priorities and we're going to work with council to implement those priorities," Severino said.
"We've heard about organizational review. We've heard how important it is to be prudent. And, we'll work to continue to grow the city."
As with any organizational transition, there will naturally be subtle changes simply due to personalities.
It is apparent in his first meeting as interim CAO Monday evening that Severino has the respect of the staff he will lead and the council that supported his ascension to the role in the wake of Euler's departure.
As far as a comparison to his predecessor, Severino said, respectfully, "we are different people, so we have different ways of doing things. I have worked with everybody around the table before so I don't think there will be a significant change in style."
— BayToday