Women make up less than a third of the workforce in science, technology, engineering and mathematics (STEM), and the pandemic has not helped, as home responsibilities increased substantially during the COVID pandemic, with the burden resting on women.
Pre-COVID had seen more positive movement forward in gender equity for careers in STEM, not just in Northern Ontario but globally. But there is much to do to ensure any progress is not lost.
Women in Science and Engineering (WISE) Sudbury has been advocating for women in STEM for 24 years. It's a volunteer-run organization with 200 members that is dedicated to supporting women and girls pursuing careers in these fields.
WISE Sudbury offers a number of networking and learning opportunities and provides programs for young girls and women to connect with women working in STEM. With the support of a number of sponsors — including Vale, Hatch, Glencore, Stantec, Golder and Cambrian College — the organization is able to hold regular events at no cost. Its programming is filling an important gap for women looking to connect and network with like-minded individuals while pursuing their careers.
Negar Saeidi currently holds the position of president for the WISE Sudbury chapter.
Saeidi was born and raised in Iran and moved to Sudbury in 2013 to attend Laurentian University, where she received her master's of science degree in mining engineering. After graduating in 2015, she found a research position in the mining sector and is currently a senior engineer with Vale's ventilation and infrastructure design team.
Saeidi is committed to advocating for equity and inclusion in science, engineering, and trades.
"When I was thinking of engineering, I never encountered the idea that I couldn't pursue my dreams," she shared. "Only after I entered university did I encounter a different message."
In a class of 50 students, there might only be three women, she noted. But she said workplaces are changing and companies are starting to take notice of what they are missing by not encouraging women to take STEM positions.
"There are a lot of talented women who can bring different perspectives and experiences to the table."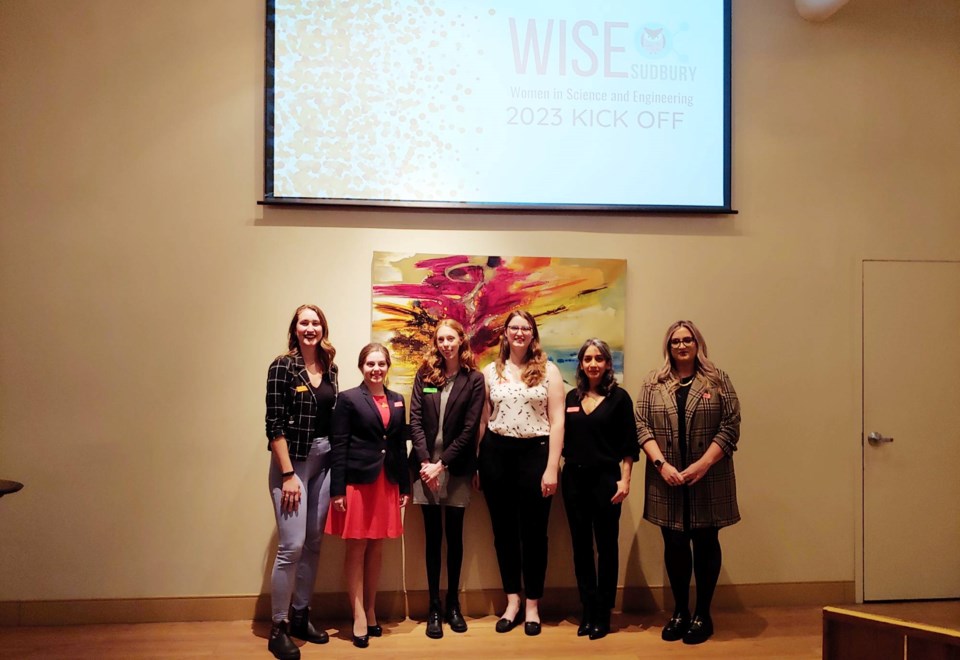 Rachel Richardson, vice-president of the WISE Sudbury board, joined the organization during the pandemic. She took physics in university and very often was the only female in the room.
"I was very aware of the gender gap," she said.
She was motivated to get involved with WISE because of the opportunities to encourage young girls to consider a career in the sciences.
"I wish that was something that happened for me," she admitted.
Events such as Go Eng Girl or Career Cafés, which offer the opportunity for young girls to meet with women working in STEM, are a highlight of volunteering with the organization.
Parents and young girls get to ask questions and learn that there are role models and mentors available to them. The Career Cafés feature women speakers working in STEM and the trades who share their real-life experiences pursuing their education and working in the field.
Science Olympics is another program that WISE Sudbury has been holding for more than two decades. During the pandemic, they continued with a virtual event and encouraged at-home experiments. They are eager to get back to holding the event in person again and plans are underway for the 2023 event on April 29.
The event is free and encourages girls in Grades 4 to 7 to take part in activities that relate in some way to STEM. Some past areas of interest have included digital citizenship and SNOLAB technology.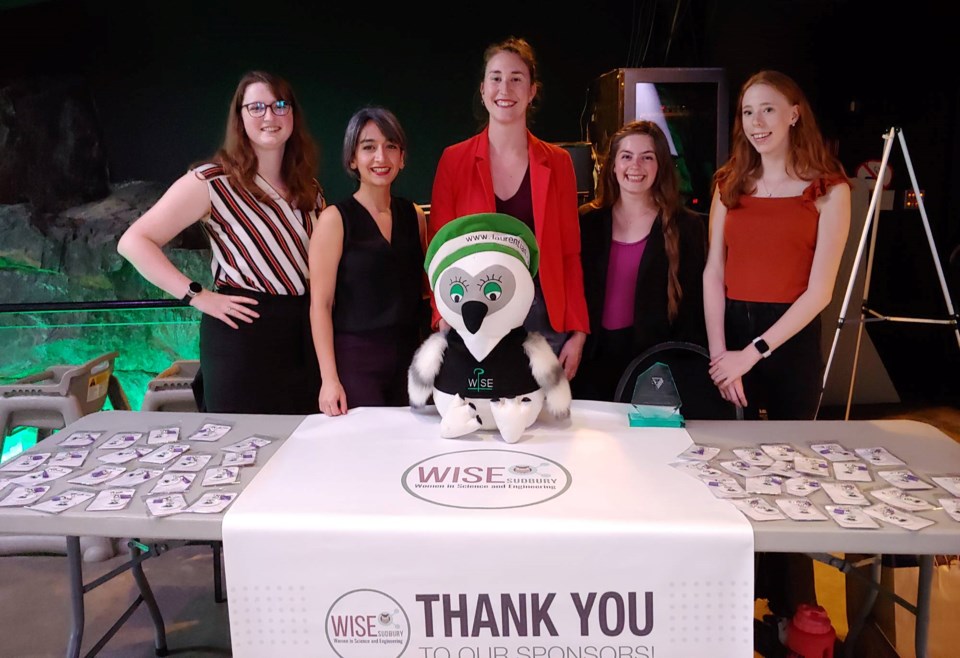 All the women who are involved are working in the STEM fields and volunteer to lead the activities which allows them to share their love of their career.
On March 8, WISE Sudbury launched its March promotional campaign for International Women's Day, to highlight the inspiring women working in STEM.
Women like Nasim Yavari, a mining estimator for Hatch, who shared, "Be patient with yourself as working in SETT (science, engineering, technology and trades) is like an endless ocean."
Or Dr. Nahid Golafshani, a professor of math and technology at Laurentian University, who shared, "What I still find surprising is that I continue to meet people who say, 'Oh, it's so cool to meet a woman in the field of math and technology.'"
With a new year ahead, WISE Sudbury is looking forward to reconnecting and inspiring others to find the joy in science, technology, engineering and mathematics.