Addressing the skilled trades shortage and changing the demographics of skilled trade workers is a primary reason for launching a tuition-free welding program across Canada.
Collège Boréal's new Women of Steel: Forging Forward program — offered at their Timmins campus — is a new initiative that promises to bring significant benefits not only to those historically excluded from the trades, but also for industry in Northern Ontario.
Announced in March, the Women of Steel program is designed to provide those who identify as a woman and/or non-binary with the training, skills, and knowledge they need to succeed in the steel industry.
That includes those from racialized or marginalized groups such as Indigenous, Black, newcomers, 2SLGBTQI+, women with disabilities, or with a prolonged detachment from the labour force.
Through funding from the Government of Canada's Women Employment Readiness Pilot Program and the Canadian Welding Foundation (CWF), Collège Boréal is one of 14 educational hosts offering this tuition-free program. The Timmins program gets underway in June.
"This is a 16-week program with 12 weeks of theory and four weeks of work placement," explained Christine St-Pierre, Collège Boréal's project manager for trades and apprenticeships. "There are only 12 spots available and in high demand."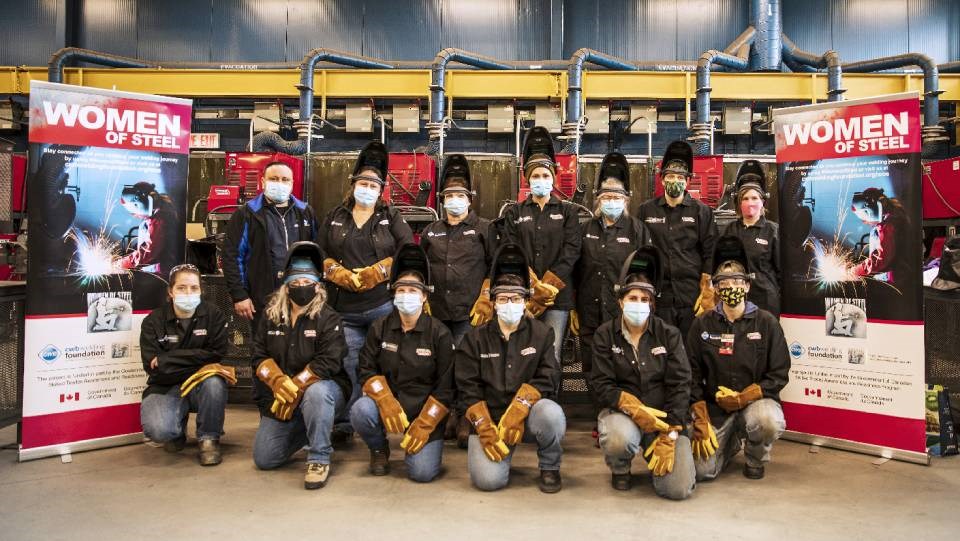 According to Statistics Canada, Canada is experiencing a record high shortage in skilled trades workers.
Three out of 10 people with an apprenticeship in welding were aged 55 or older. This trend is not going away as baby boomers leave the workforce for retirement. Women have slowly been making their way to the skilled trades, but only represent 2.4 per cent of apprenticeship certificate holders.
Women of Steel is one of many efforts in the Timmins area over the years, by both industry and educational partners, to get ahead of the skilled trades shortage and encourage more women to consider a career in the trades, St-Pierre said.
"We need to start at an earlier age," she shared. "And (Collège Boréal) provides hands-on workshops in Grades 6 and 7 all the way to high school."
​​The unique Women of Steel program is a 30-hour-per-week commitment, and participants will earn between six and eight CWB certifications, which also qualifies them for apprenticeship. To decrease barriers to participation, there is additional financial support available for child care, housing and travel.
"This is a fully francophone program but getting students ready for a bilingual workplace," St-Pierre added.
Graduates will have access to more well-paying, high-demand jobs in the steel industry, enabling them to achieve a lucrative career and financial stability.
But the benefits of the program are not limited to the participants themselves.
The program is expected to bring significant benefits to the skilled trades sector in Timmins. With a steadily increasing demand for skilled workers in the steel industry, the Women of Steel program could help to fill the skills gap and meet the needs of employers in the region.
​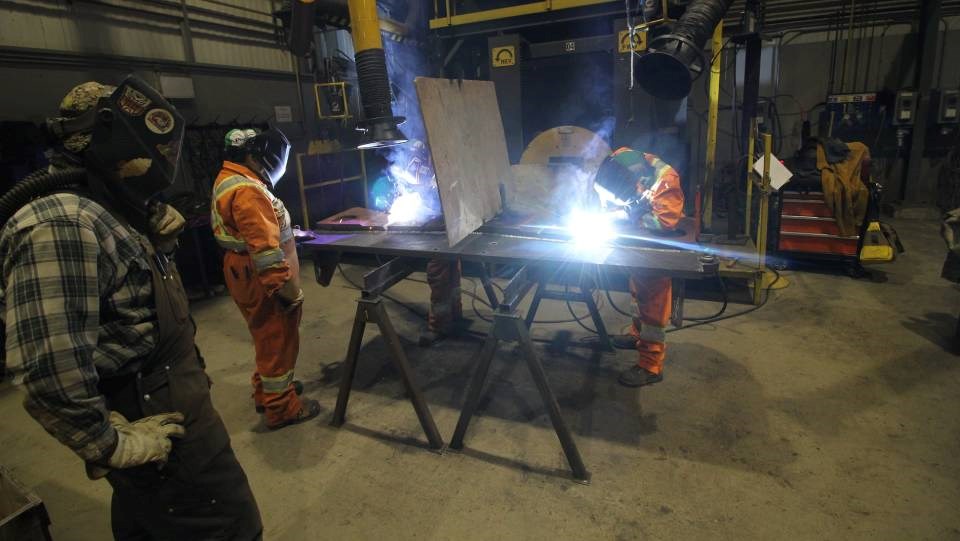 ​The Bucket Shop, a Timmins-based fabrication shop that manufactures buckets for heavy-duty industrial equipment, is a long-time local industry partner.
In partnership with Collège Boréal, it helped design an appropriate welding course curriculum and regularly hosts students on work placement at its shop.
The shop employs 100 workers for their 65,000-square-foot research and manufacturing facility, and a mobile welding unit.
"There is a huge labour shortage in every sector and we are doing our part, not only to help ourselves but the mining sector in general, and grow awareness of skilled trades," said Jamie Pouw, marketing development manager for The Bucket Shop.
Pouw says the Women of Steel program is necessary.
"The mining sector is absolutely booming; the next 100 years looks fantastic, and we are all going to have to pull together to grow the amount of labour needed."
Pouw says their own workplace has become incredibly diverse just from opening their doors and welcoming people in to train. But, there are still not enough people in the skilled trades to work.
"The more we can do as a company along with our educational partners the better," he said.
To find out more about the Women of Steel program, email tonmetier@collegeboreal.ca.