Thunder Airlines' Sudbury base is busy year-round, operating daily scheduled flights in Northern Ontario along the James Bay coast. They offer charter service and transport cargo, and a big part of what they do involves Medevac flights, Air Ambulance service and a land Medical Transfer Service.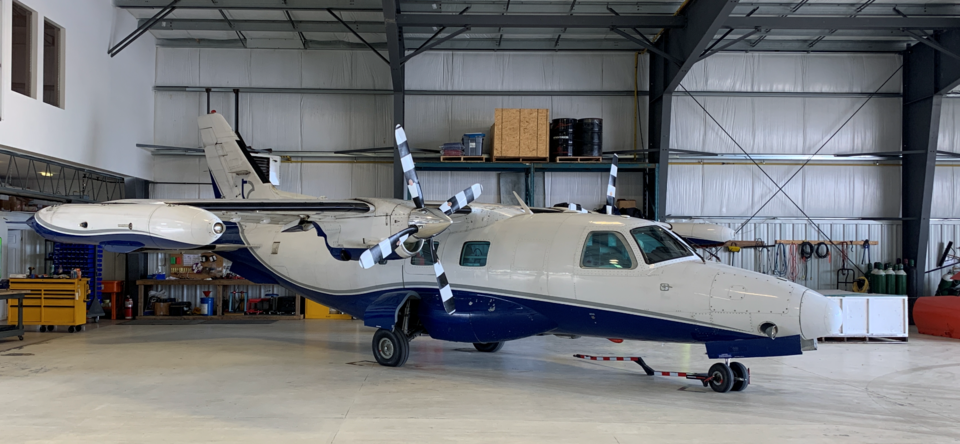 Nicola Cirillo joined the Thunder Airlines team in 2012 as a flight paramedic. He explains what it's like to work in the field.
"Here at Thunder Air Ambulance, we operate on a 24-hour basis throughout the province of Ontario. Once a crew is called upon, they can fly a shift that could last up to 15 hours," he says.
Once released, the crew can enjoy a rest period of at least 10 hours before being called upon again. "Fatigue is always a concern, so most medics have learned how to address their stresses. We are a very close group and depending on one another as a support circle is paramount."
The work isn't always a constant adrenaline rush, however. There are downtimes—what those in the field refer to as "the calm before the storm". These can range from extended delays in the offloading of patients to extreme weather fluctuations in the summer and winter seasons.
The team is comprised of 6-8 medics per base, but there are between 15-20 in Thunder Airlines' roster, according to Cirillo.
During the pandemic, the service they provide was even more critically important than usual. "The pandemic truly challenged our resolve as medics. The stress was a very real concern as frontline workers. The fear of catching the virus and passing it on to our loved ones was certainly a daily concern," he says.
"Seeing the ugly side of the pandemic will stay with me forever. To hear someone's loved one struggling to breathe on a ventilator in an ICU put life into perspective."
Cirillo's inspiration
Most of his career has been in Emergency Services. Cirillo began working as a police officer, then became licensed by the Law Society.
"Some years ago, my mother suffered a seizure. I recall how helpless I felt in trying to help her. I vividly remember how precise and directed in their actions the paramedics were who attended to her. It was at that moment I knew I wanted to do more," he says.
He decided to go back to school again and in 2010 he attained his certification as a paramedic and ultimately his certification in Flight Paramedicine through Ornge Air Ambulance.
Recently, Cirillo had the good fortune of being promoted to Assistant Paramedic Manager at the Sudbury base.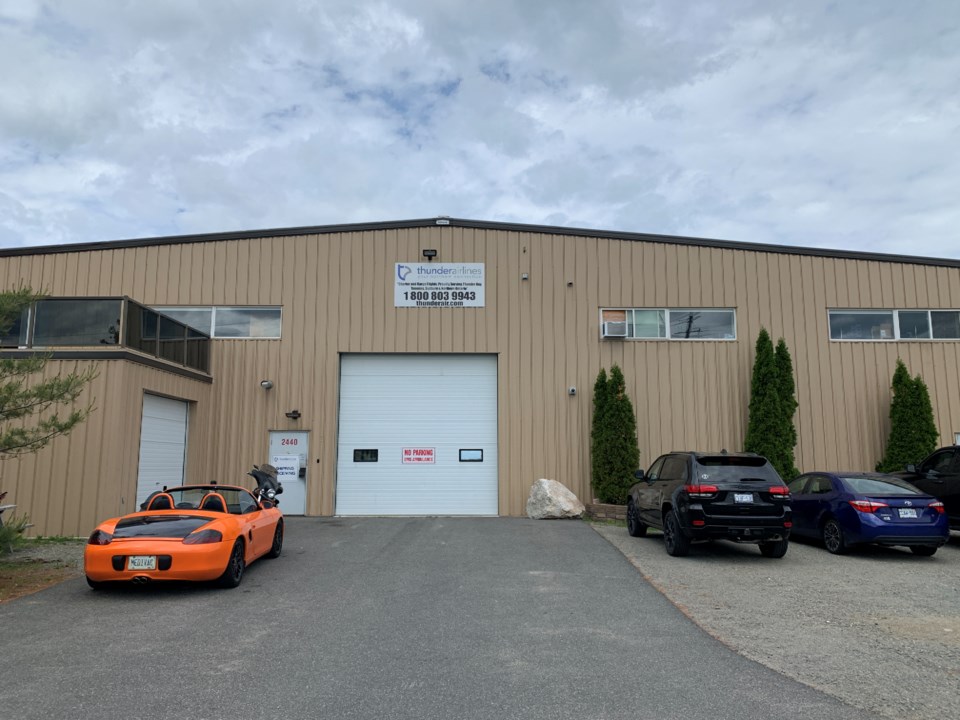 "Entering my 10th year, I can say with certainty that choosing the field of paramedicine has been extremely rewarding. The ability to help someone, for example transporting a child in need to Sick Kids Hospital in Toronto or to CHEO in Ottawa, has been very gratifying," he says.
His advice to anyone looking to pursue a career as a paramedic is to consider the flight component of the profession. "It's an incredibly satisfying and exciting career path," says Cirillo.
"Thunder Airlines Air Ambulance continues to be the benchmark in this field. The company is led by an extremely forward-thinking and innovative President, Christa Calabrese, who believes an open-door policy is always the best policy. She is extremely supportive in helping those who wish to advance their careers through hard work and dedication."
Thunder Airlines has been providing Air Ambulance services since its inception in 1994. The company holds an ambulance license issued by the Ontario Ministry of Health and Long-Term Care. Patient transfers are provided under contract to Ornge Air Ambulance utilizing a fleet of six aircraft.
The aircraft and cabins have been highly modified to enable the transport of up to two patients on stretchers. Specially trained flight paramedics monitor the patient throughout the transfer process.
For information about Thunder Airlines, call 1-800-803-9943.