Much of northern Ontario is in the midst of a construction boom or will be as big mining and industrial projects ramp up and cities like Sudbury see a surge in development activity.
"The outlook for the next few years for every region is booming," says Tom Cardinal, northern Ontario manager, Carpenters union Local 2486 based in Sudbury. "There are multiple hydro-electric projects in the area and the mining sector is seeing some of its busiest times ever with more to come in the next few years."
To avoid labor shortages, trade unions like the Carpenters require creative and innovative recruitment initiatives, says Cardinal, noting that Local 2486 has put its long-established relationships with high schools and indigenous groups to work in effort to add fresh faces to the workforce. Wide-spread social media campaigns are also a source of outreach new members to the 1,250-member Carpenters Local, an affiliate of the Carpenters District Council of Ontario.
Among the draws to becoming a union carpenter are the wages and benefits, he says, pointing out that many of his members pull in more than $200,000 a year.
"If you are willing to learn, you have the heart, a good attitude and can work hard...you have what it takes to make a good carpenter. It's one of the best career choices out there today," he says, adding that training at Local 2486 is free.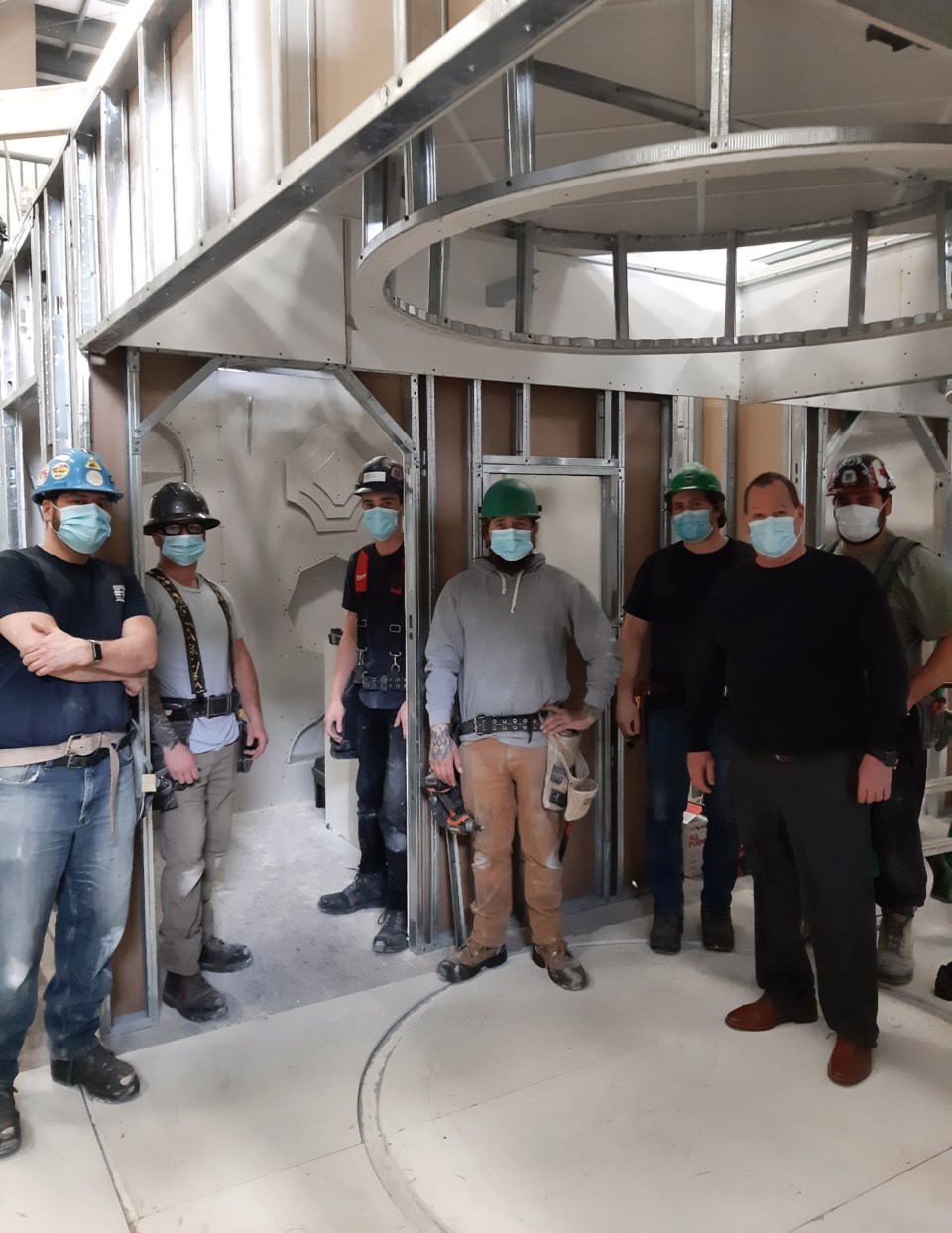 Pointing out that the Local has had to reach out to affiliate Locals in Atlantic regions and Western Canada for the service of additional workers during pressing times, Cardinal says among the largest employers of carpenters now is the Magino Gold Project. Hundreds of carpenter jobs are also opening up in the construction of Cote Gold Project, while others are at the Electric Arc Furnace in Sault Ste. Marie and in Newmont Corporation's gold mine near Timmins. Meanwhile, four hydro-electric projects are underway and additional ones are proposed by Ontario Power Generation.
In Sudbury itself several long-term care facilities are planned or under construction and the sports and entertainment arena for the new Kingsway Entertainment District (KED) will be out for tender this year. The KED expected to be a $300-$400 million development when completed.
For information about a career in the trade, contact Local 2486 at 705-983-2486 or toll free at 1-866-301-2486.
Thunder Bay
In Thunder Bay, Carpenters Union Local 1669 has begun to feel the pressure for skilled labor over the past year. "With a high work volume, we need to remain capable of meeting the labour needs of our contractors, reinforcing the need to bolster recruitment efforts," says Evan Reid, coordinator of the Local.
He says within the union's catchment base, an area of hundreds of kilometres, there are several large projects underway or starting up, among them are the Greenstone Gold Mines project, the Little Long Safety project by Kiewit and a proposal for a mega-jail.
Also, in the region several schools and hotels are among bigger projects on tap. "At the same time there are many smaller projects throughout the city and others that are spread out across our jurisdiction that end up creating a large demand as well."
"Some outside-the-box thinking needs to happen to make sure we have enough skilled people to meet this demand," Reid says, noting that strategies to draw more people into the field have to come from trade unions but also trade associations, schools and government.
Local 1669 isn't sitting back. It is collaborating with the Lakehead District School Board on a number of events, including a basic carpentry workshop it hosted recently for high school students. The union also conducts health and safety courses for students. WHMIS, Working at Heights, Confined Space Awareness, First Aide and Aerial Work Platforms are examples.
"Whether they go to work in construction, for us or another trade group of industry, at least we know they are safety trained and ready to go into the workforce."
Local 1669 has also had some recruitment success through pre-apprenticeship courses. Most recently it offered two in carpentry and two in drywall which were conducted in partnership with Anishinabek Employment & Training Services (AETS). The AETS, which provides education and training pathways towards inclusive employment opportunities, is part of a nation-wide agreement with the Indigenous Skills Employment and Training (ISET) program in Canada.
Construction can be physically demanding work, he admits, but it also pays well and offers a solid pension and health and welfare benefits. "That is the message we need to get across to people thinking about a career in construction," Reid says.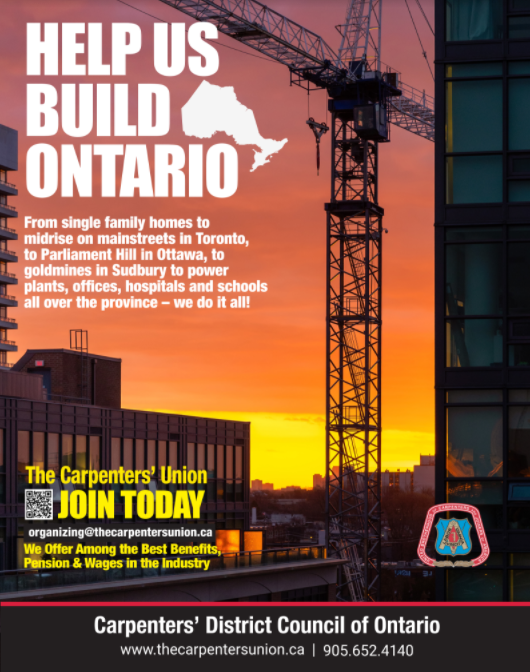 Reid says anyone interested in getting information about careers in the trade can call Local 1669 at 807-344-0611.