Some of Canada's top building trades apprentices will gather in Thunder Bay May 26-28 to compete against the clock and each other when the Carpenters' union local hosts the United Brotherhood of Carpenters' National Apprenticeship Competition (NAC) – an event open to the public.
About 25 of Canada's skilled apprentices in millwright, scaffolding, carpentry, interior systems and floor layer trades will compete.
Each trade will be assigned building projects to complete in a specified time, says Evan Reid, union coordinator of Thunder Bay Local 1669. "The competition will give students exposure to a fun event but it also gives the public an inside look at some of the actual work our trades do."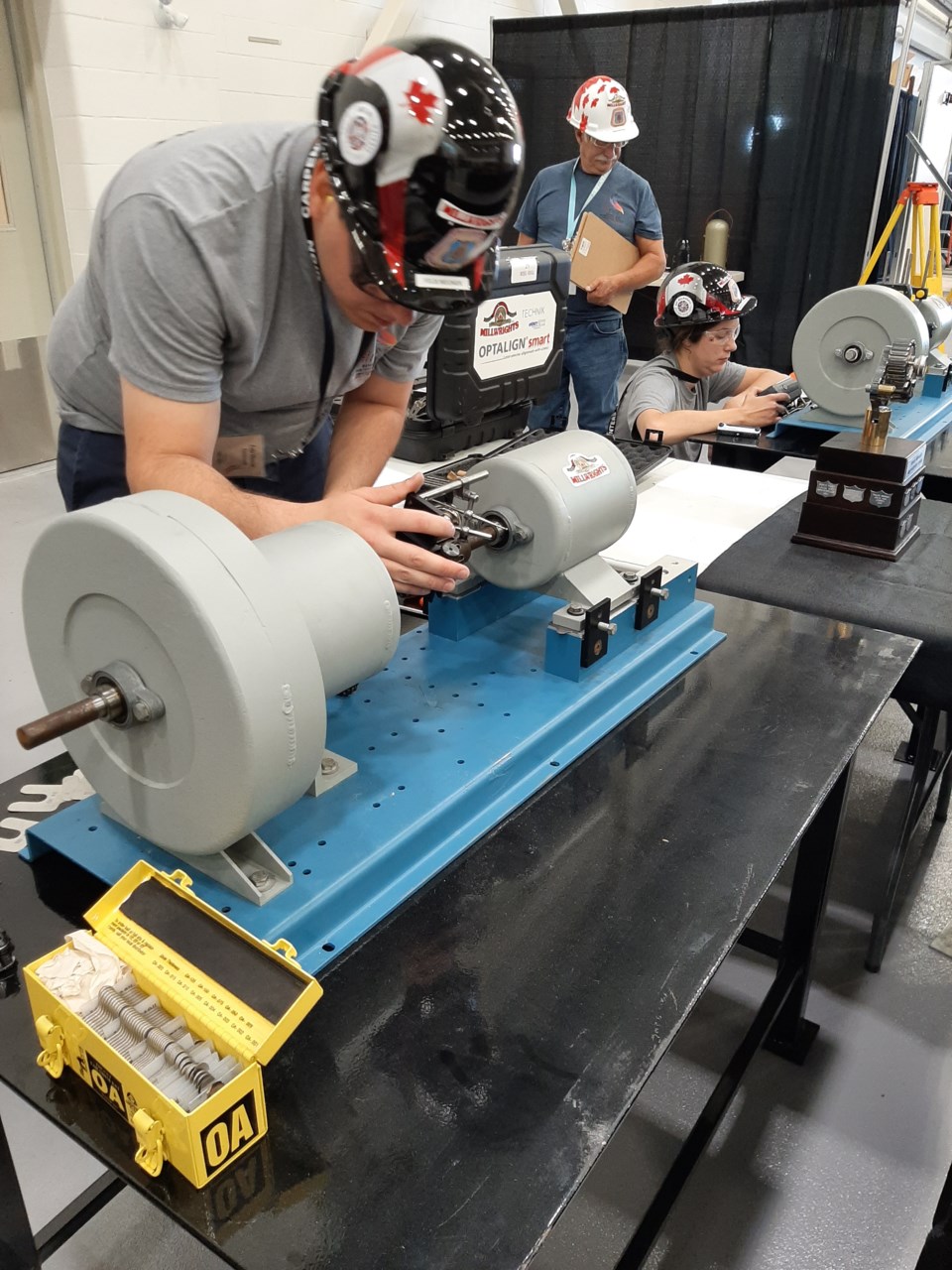 Adam Bridgman, provincial carpentry training coordinator, Carpenters District Council of Ontario, says he is excited about the United Brotherhood of Carpenters (UBC) first large-scale skills competition in a while. The event will showcase the skillsets of top apprentices to the general public, including parents and their sons and daughters who might be candidates for the trades.
"We want to celebrate the accomplishments of the competing apprentices and the apprentices who have made the journey to the event but this is also part of our recruitment initiative to attract young people, some of whom might compete in this competition four years from now," Bridgman points out.
Jason Rowe, UBC's Canadian District vice-president, sees the importance of that focus. "As Canada faces a skilled labor shortage, it's critical that we do everything we can to promote the skilled trades as a viable career path. The National Apprenticeship Competition showcases the incredible skillsets of our next generation from coast to coast to coast."
Organizers will be busing in about 100 students from various school boards to watch the competition, says Bridgman who sits on the UBC's NAC committee which is assisting the small-staffed Thunder Bay Local union organize the event. Reid says: "We're hoping some of them will take a real interest and consider a career here down the road."
While bringing youth on visits to union local apprenticeship training centres is not new, how the national competition is different is that visitors see what is being built. "There will be non-stop action at the centre," points out Reid, noting that each trade will be assigned a specific project and a time limit for completion. Scaffold towers, interior bulkheads and complicated floor patterns are examples of the assignments.
He says the competition is also an opportunity to attract government agencies, industry partners, tool/equipment representatives, politicians and others who might be supportive of recruitment drives.
"We're just really excited to come together after two years of absence because of COVID-19," says Bev Young, training director for the Canadian District of UBC. Young, who sits on the NAC organizing committee, says unlike past NACs, this year's edition and future ones will see the Canadian Trades and Education Council (CTEC) committee of the Canadian UBC District Office, take on the majority of the planning.
"This event is quite a large responsibility, possibly a tax on the host local to take on all on their own." One of CTEC's mandates is to promote the trades and apprenticeship. Young says some of the previous national events have been held in public spaces such as parks but the national committee decided that this and future NACs should be held at the host Local's training centre.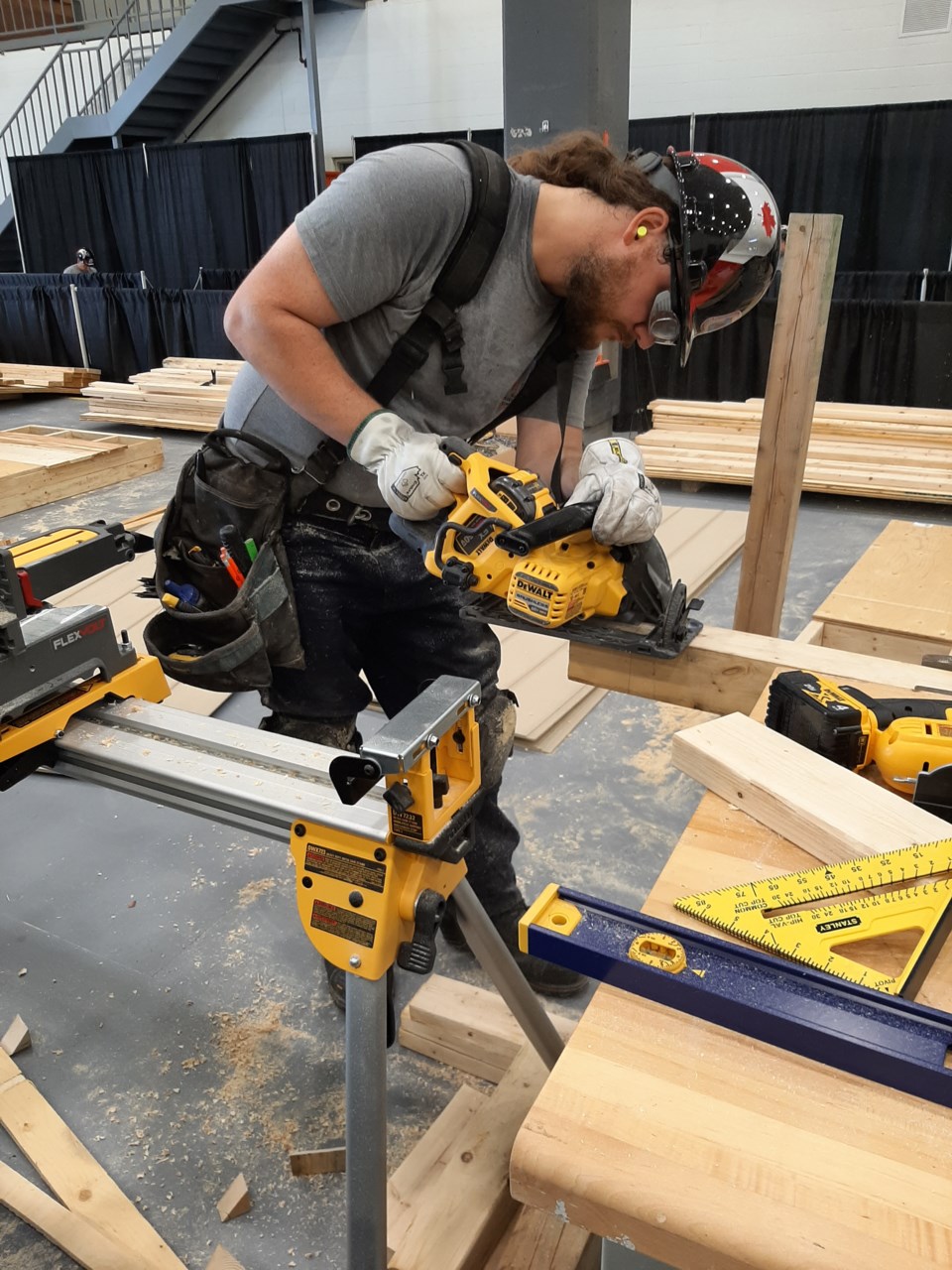 "We want students to come to the training centre so they will know what it looks like, where they go for training and what they do after the training. It's a three-pronged approach."
"The competition is fun, but the bigger picture is to recognize that the skilled trades is a viable, lucrative and professional career option and it is accessible to all, regardless of your gender, your size, your ethnicity or what have you," she says. "The City of Thunder Bay has been very welcoming" and the competition has partly been made available with support from the Thunder Bay Community Economic Development Commission through the CEDC Tourism Development Fund program, says Young. "We are very appreciative of their help."
Bridgman says as much as he likes talking to school students about apprenticeship, he also wants face time with their parents. It is why the event runs into Saturday when many parents will have free time to visit the event. He even suggests some of them might see one of the trades as "a viable career route even for themselves. When we only had the competition during the week, we limited the number of parents who could take time off from work to come out."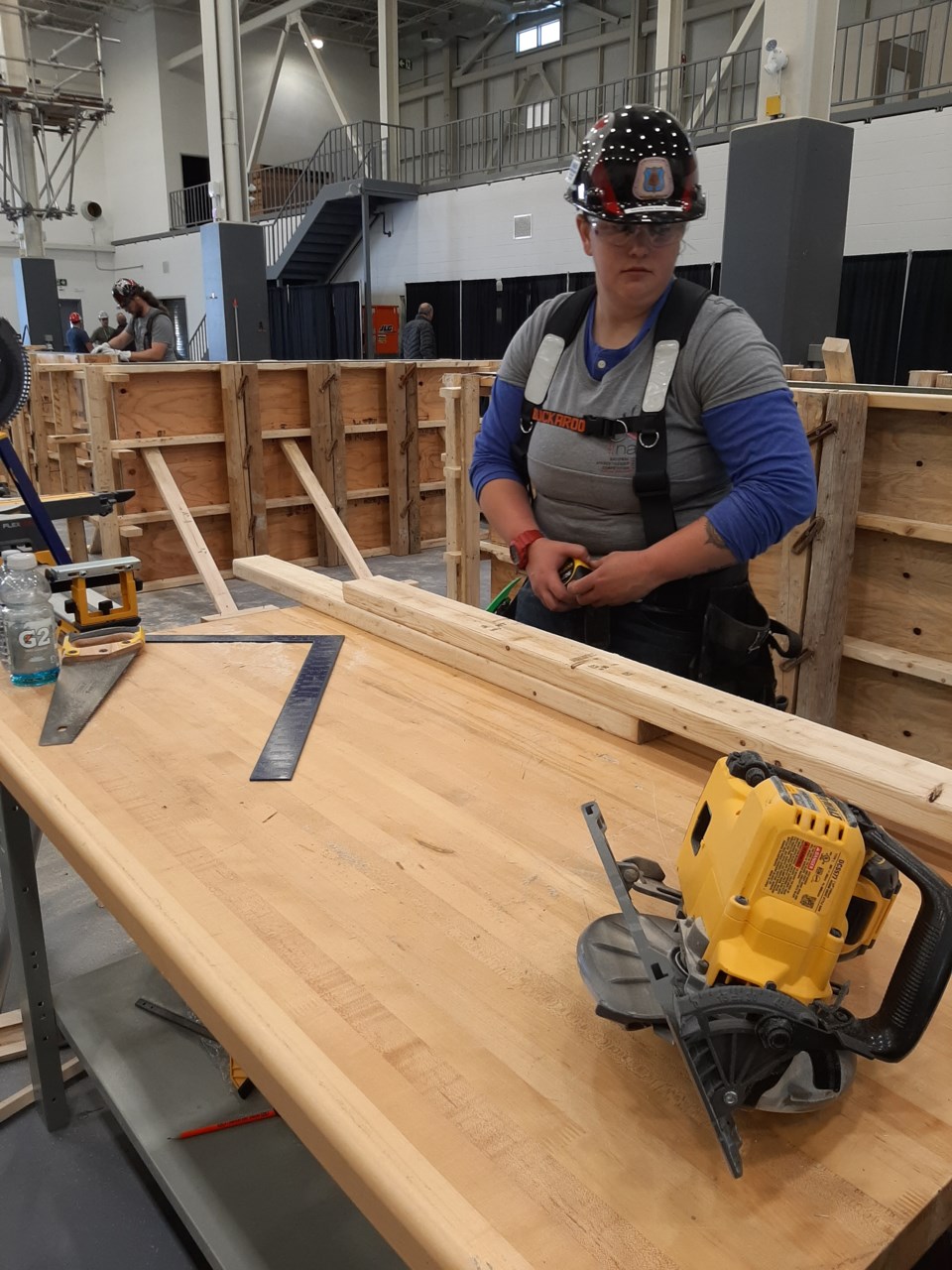 Organizers also want to emphasize the trades as inclusionary – not just the domain of white males anymore – through the diverse makeup of the competitors and the apprenticeship instructors on hand. "I think we have done a good job in the past on this but we hope to do even a better in the future," says Bridgman.
The event will also feature a number of exhibit booths with exhibitors offering information ranging from tools and equipment to training opportunities through government initiatives.
To be held at Local 1669's office and training centre, the public event will be advertised through social media and local radio and other media outlets. Reid, 39, says he needed "some gentle persuasion" to compete in the provincial competition in 2010 where he finished first in Carpentry and went on to place second in the Nationals. "I had some initial reservations about competing but thinking back, it was a good choice to participate for several reasons, including job opportunities in the field that came my way. A few years later I received an offer to work for the Carpenters District Council of Ontario as a Business Representative for Local 1669 which I accepted." Reid rose through the ranks quickly to become the Local's Union Coordinator for the region.
"It's been a really good career for me so far and I enjoy working for the members of the Carpenters Union. I would encourage anyone who may have similar opportunities to the ones I have had, to participate and represent your Local to the best of your ability."
Learn more about the NAC here. Anyone interested in getting information about careers in the trade can call Local 1669 at 807-344-0611.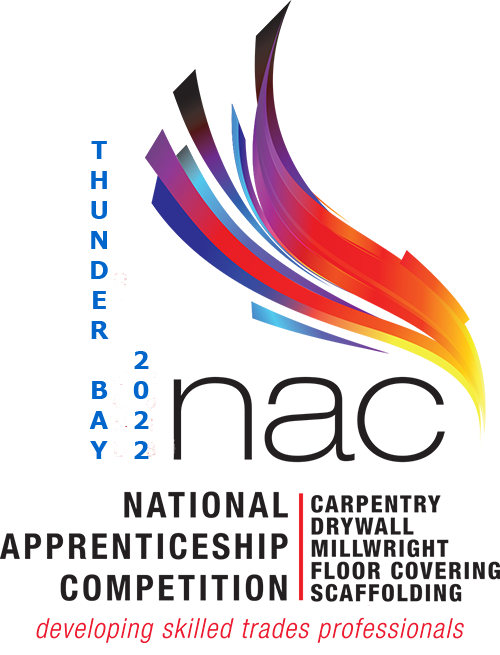 Update:
The Carpenters' District Council of Ontario would like to acknowledge, thank, and congratulate the tremendous efforts of all participants at the 2022 National Apprenticeship Contest.
The first time in two plus years on May 26th to 28th the country gathered in Thunder Bay at Local 1669 for a UBC in-person event. With the efforts of local, council and district staff the competition was a huge success, competitors being able to enjoy the surrounding Thunder Bay area and events as well as having multiple buses of high school students attend the event. The competition had all 5 councils participate in carpentry events that included, general carpentry, scaffolding, interior systems, floor laying. Ontario is proud to have been represented by four individuals that represented their locals and their council with the highest level of integrity and professionalism.
This is our District's flagship event to not only celebrate apprenticeship but also promote our craft and union to the next generation of potential carpenters.
All our competitors and training center staff were welcoming to a steady stream of local high school students that toured the event often answering questions about becoming an apprentice to eventually representing Thunder Bay in a future competition. For all the competitors, this marks a final completion of a multi-year apprenticeship and the beginning of their career as a journeyperson. Based on the attitude, energy, skill level, and determination that all the competitors exhibited, this transition to journeyperson will be smooth and successful.
As we close on this National Apprenticeship Competition, we look forward to next year's event that will be hosted in St. John's, Newfoundland the first week of June 2023. We are pleased to announce the path to the National Apprenticeship Competition for our Councils participants will pass through Local 249 Kingston. Kingston will host our Council's Apprenticeship Competition commencing April 13th to 16th. This event will be the first competition since 2019 at the council level and will have a greater emphasis on showcasing our many facets of the craft to local school boards, the community, and industry partners. Celebrating our apprentices and craft with this audience will aid in the recruitment of the next generation of carpenters and possibly a future national champion.
Any members interested in competing in this experience should contact their local training center to confirm eligibility and express interest. Any Local 249 member interested in volunteering at this event should reach out to the local. Adam Bridgman Provincial Training Coordinator