As conversations around health become more prevalent in communities, global Uranium company Cameco is getting behind local mental health initiatives in Blind River.
The company's second annual Blind River Cameco Charity Golf Tournament will be taking place on Friday, May 26, 2023 at Huron Pines Golf & Country Club in Blind River.
All funds raised from the tournament will benefit the Cameco Fund for Mental Health under its Step Up For Mental Health initiative.
Terry Davis, general manager of Cameco's Blind River Refinery said the company's goal is to keep the conversations around mental health going.
"Mental health affects all of us, whether it is through our own experiences or those of our friends and family," said Davis. "Funding mental health initiatives is essential to helping make sure there are resources and supports in our community for those who need them."
Last year, at the inaugural Blind River Cameco Charity Golf Tournament, participants and sponsors raised $15,000 for local initiatives.
Cameco donated funds to the Blind River Cadets to help establish and maintain their field operations year-round. The Fund also donated to initiatives at St. Mary's Catholic School and the Huron Shores Family Team to bolster their new baby support group for caregivers.
​​"We are grateful to all of the applicants and to all of the people who are working to provide important mental health programs and services in our local community" said Davis.
"Through this grant program, we are able to directly help organizations and groups who are working hard to provide programs and resources to those who need it."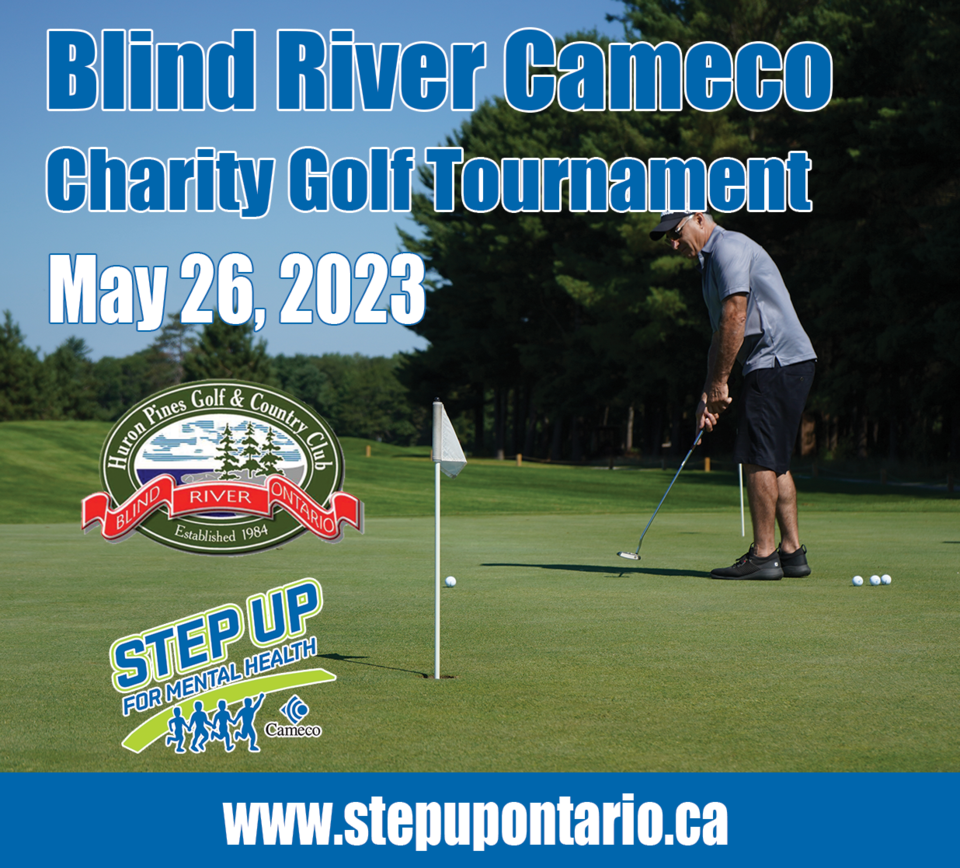 "It's fun, it feels good to be outside and to be around people," said Sara Forsey, Manager of Public and Government Affairs for Cameco's Fuel Services Division. "The event provides the perfect opportunity for people of all skill levels to get outside and enjoy the time around friends, family and neighbours."
"Mental health affects all of us," Forsey said. "It touches us in different ways. Either personally, through our family, through our friends, there's a big need in communities for funding and support and resources."
Forsey, who considers herself a "terrible" golfer, is inviting everyone to participate alongside the Cameco team, regardless of their skill level. The important component of the event, she says, is to make sure everyone has the chance to get outdoors.
"We know that exercise, being outside and sunlight are all things that contribute to good mental health," Forsey said.
The money raised is certainly helpful to local groups, but Forsey added the event is not just about raising money.
"The golf tournament is about raising awareness and making people comfortable having those conversations and creating awareness for what resources are needed in the community, what funding is needed," she said.
"The conversations are just as important as actually raising the funds to help support those programs."
Following the event, Cameco puts out a call for applications. Groups and organizations can then apply to the Cameco Fund for Mental Health, adjudicated by a panel of Cameco representatives and local mental health experts.
The funds are then directed to organizations in the Blind River area in need of support.
"Mental health touches everybody," she said. "What we've seen is that it's very personal for every sponsor, and every participant."
"Everybody has a story, and they're there for a reason," she said. "The human element to this particular program is very touching."
For more information on the Blind River Cameco Charity Golf Tournament, follow this link.