Despite an increase in wages for skilled workers, abattoirs and meat production facilities in Northern Ontario are still struggling with the significant challenge of filling out their staffing needs.
Producers have been turning to federal and provincial governments to help alleviate some of the pressure — programs like the federal Agri-Food Pilot and the The Farmer-Processor Connections Initiative have helped build a strong network between labour, producers and growers.
Other programs have focused more on helping producers navigate the changing face of the industry, and since the pandemic, adapting to a new economic reality.
One of those programs is the Responsive Advancement for Meat Processing (RAMP) Program, directed at Northern Ontario abattoirs and free-standing meat processing plants and run through the Rural Agri-Innovative Network (RAIN) in Sault Ste. Marie.
David Thompson, RAIN's director, said the two-year program has so far assisted over 20 producers, either by helping with funding, or through their eight-week business development program for meat processing.
It was the latter, Thompson said, that bore some eyebrow-raising results.
"It was an interesting eight weeks," Thompson said. "We got to understand a lot about their challenges, their strengths and just get their general awareness of where the industry is going."​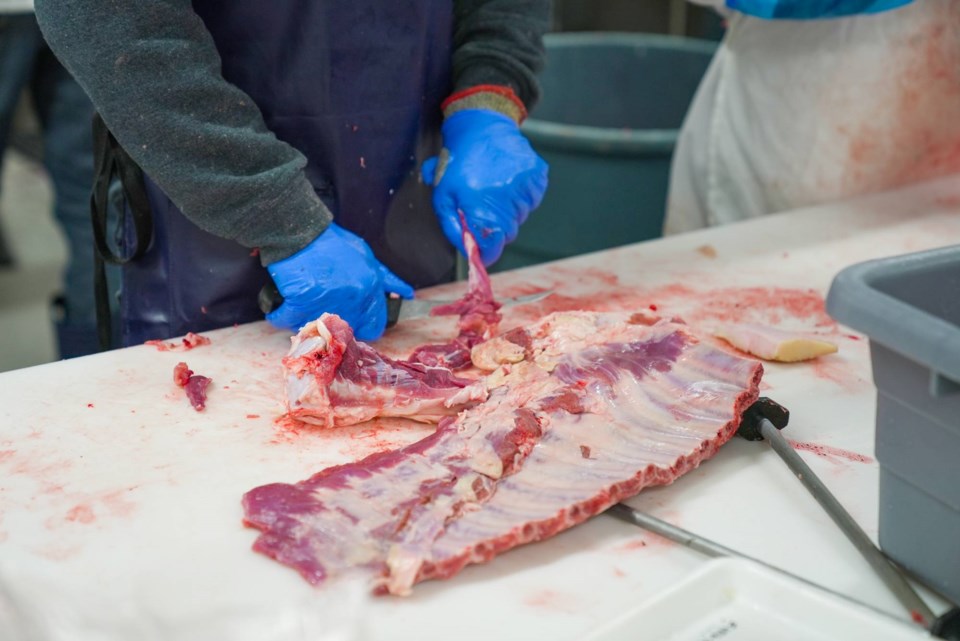 ​Part of the issue that modern producers in the region face, Thompson said, is the cost of new technology to bring facilities up to code, or the costs associated with bringing on new tech to increase production.
Aging or outdated equipment slows production, which can hinder a small company's growth.
"Some were finding it difficult to expand selling beyond just their local community," Thompson said.
"Sometimes they just needed the support for scaling up their products which could enable them to get into more retail stores."
Thompson said bringing together the different perspectives from the industry also provided the group with some insight as to why producers are expressing a mounting concern with government.
"Among them, there were some frustrations with provincial regulations," Thompson said. "There was the sense that sometimes the regulations are pretty vague, and then the inspectors may be inconsistent on the follow-through."
"Sometimes provincial demands become difficult to implement, or they're changed."​
Want to read more stories about business in the North? Subscribe to our newsletter.
​But the chance to forge connections with producers, butchers and retailers also showed Thompson that although the industry may have taken a few bruises recently, Northern Ontario's meat farmers and processors aren't down for the count.
In its annual report, Farm Credit Canada (FCC), said that meat product manufacturing sales increased over 9 per cent in 2022, largely due to stronger domestic sales (up 12 per cent), led by foodservice growth.
That's despite consumers choosing different food options — meat substitutes and organically grown meats are becoming a common household staple — and a slight decline in the number of small producers around.
The FCC estimates that 2022 saw a decrease in 14 meat producers — mostly small businesses.
The remaining producers are scrambling to find workers — but also finding that the opportunities to turn a profit are plentiful.
"The majority of them are planning to hire and expand what they're doing," Thompson said. "And they're really also seeing the benefits in promoting the benefits of buying local, so promoting that you're getting better quality, you're supporting the local businesses."
Butchers adapting to changing tastes
Players in the industry are also noticing changing tastes in the consumer base. Customers are asking for more variety and more diversity in the products they buy, and how they source those products.
"A lot of them are expanding to more value-added meat products; for example, servicing local hunters with their wild game," Thompson said.
"And that value-added product is the key to getting customers into their shop."
But like most sectors dealing with post-pandemic labour shortages, Thompson said the meat processing industry is still grappling with a very limited labour pool.
"Within the economy, the workers are able to be more choosy in terms of their employment prospects," Thompson said. "So when they get into a meat plant, you know, it's pretty cold. It might be different working conditions than what they might be used to."
Since June, Penokean Hills Farms in Bruce Mines, for example, has been searching for retail butcher managers (starting at $20/hour), butchers and butcher assistants ($17-$24/hour).
Thompson said the business development program takes the employees' perspective into consideration when helping meat plant owners come up with a recruiting strategy.
"We just just make sure that employers are looking at things like employee benefits. Or looking at how they could be flexible and maybe have a more of a family or team environment, when it comes to how you work with your employees."
"But still, I think some find it challenging, especially the ones who are doing all the right things and still have a hard time hiring," Thompson said.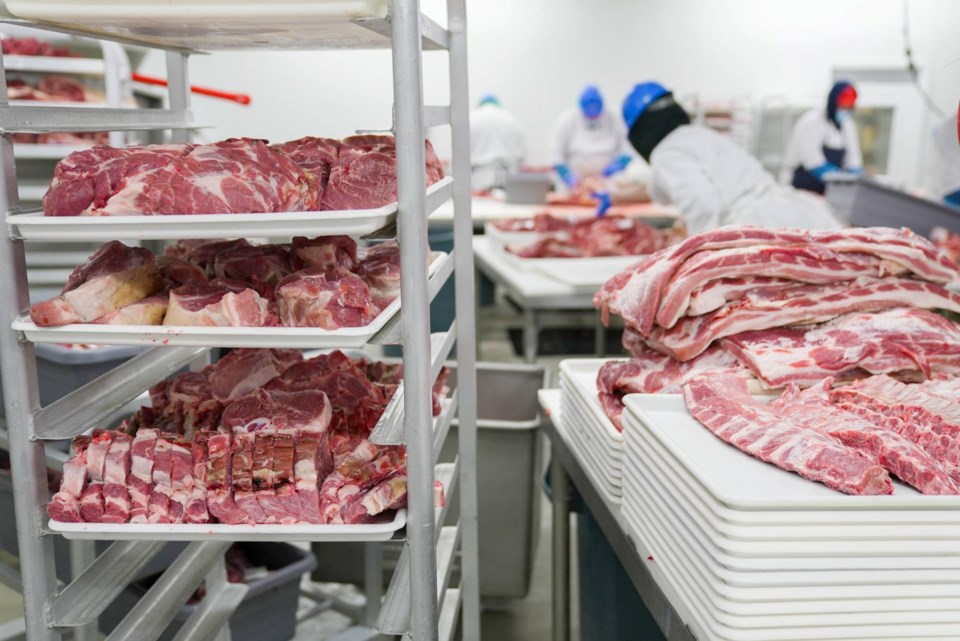 Canadore College in North Bay is also doing its part to help ease the shortage of workers.
Its Meat Processing Fundamentals program, which is expected to roll out in September, is a hybrid online/in-person certificate program that will train students in butchering techniques to prepare them for work in abattoirs, grocery stores, restaurants, and butcher shops.
That includes professionally produced videos that will highlight some of the elements in meat cutting.
Jeff Wilson, a program leader in Canadore's Continuing Education division, said the approach is "addressing a gap" when it comes to preparing workers, but getting skilled employees into the field is not always a straight path.
"In my experience, it's always an uphill battle," Wilson said. "Trying to get people interested enough to take a program or a course is challenging, because it's expensive. There's always a cost associated with it."
"In a perfect world, it will be great to see employers providing incentives for students to take these programs," Wilson said. "That would be a step in the right direction."
But that also brings up further questions: who should provide the subsidy — government or the private sector?
"If we could say, 'Hey, we're gonna pay you 100 bucks an hour to do this job,' then yeah, you're going to have students flocking to your program," Wilson said.
"But the reality of it is that they're not making $100 an hour as a meat cutter."