A pair of Northern Ontario businesses, and one founded in this region, were named to the list of Canada's Best Managed Companies.
Gincor Werx of Mattawa and McDougall Energy of Sault Ste. Marie were among the 486 privately owned companies to make the cut in 2023.
Also on the list was Huntsville-headquartered Tulloch, a multi-discipline engineering consulting company, originally established in northeastern Ontario.
The list, released annually by the financial services firm Deloitte, measures a company's performance against four pillars, including strategy, commitment, capability, and financials.
This year, companies could earn bonus points for "demonstrating leading-edge practices in the realms of ESG (environmental, social, and governance) initiatives, with particular attention on reducing greenhouse gas emissions, limiting waste, improving energy efficiency, and cultivating diversity," according to Deloitte.
Located east of North Bay, Mattawa's Gincor Werx manufactures industrial vehicles, including dump bodies, snow and ice equipment, flat decks, and van bodies, as well as a range of trailers.
Last fall, the company acquired Drivetec Manufacturing and can now provide service of hydraulics, drivelines, suspension systems, vehicle alterations as well distribution of key components to the truck and trailer industry.
Gincor Werx's president and CEO, Luc Stang, said he was pleased with the company's appearance on the list — its first.
"This is a win for all our managers across all business units. We have continuously strived through the years to do the right things for all stakeholders," he said in a news release.
"This recognition further validates that our leaders and employees have helped us get here by learning together and applying what it takes to be recognized as Best Managed Company in Canada. Big kudos to the Gincor Werx team."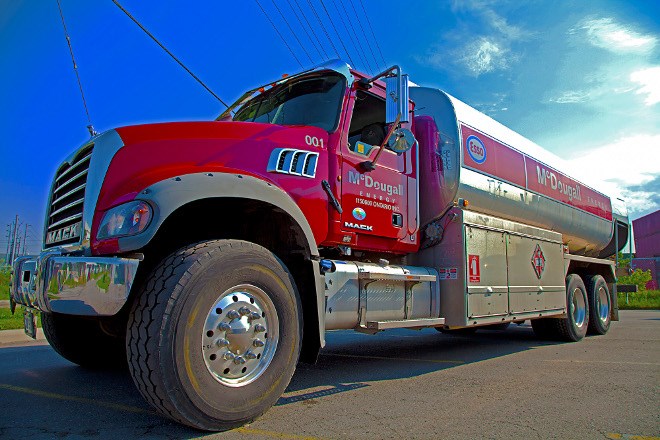 McDougall Energy in Sault Ste. Marie maintained its "Platinum" status, which denotes a company being on the list for seven or more consecutive years.
The company distributes and markets propane, Esso, and Shell fuel products and lubricants to residential and commercial customers across Canada.
McDougall was first named to the Best Managed list in 2011.
"Retaining our Best Managed designation for 12 consecutive years is an honour and accomplishment the McDougall Energy team and I are especially proud of. It celebrates the collective effort of all who have contributed to our company's ongoing success and sustainability," the company's president, Darren McDougall, said in a news release.
"The business landscape is changing, but our values have not. This award validates our team's diligence, commitment, and resilience. I want to thank Canada's Best Managed Companies' judges, coaches, and sponsors for this award and recognition."
For Tulloch, this is the first year the firm has won the Best Managed Award.
In a news release, the company said they were recognized for their commitment and success in executing on strategy, leadership and management performance, their team culture, and emphasis on employee development.
In a statement, CEO Mark Tulloch said the goal is build a "people-first culture" that's ingrained on how they deliver integrated planning, surveying, environmental and engineering services by their expert team.
"We want to build an organization where everyone loves their job, and their leaders care for them."
Established in 1991 in the north shore community of Thessalon, Tulloch employs a team of more than 400, providing engineering solutions to projects large and small, from large infrastructure projects to private residential requests.
Deloitte's list of Canada's Best Managed Companies was first launched in 1993.