Northern Ontario's agricultural sector, like most others across the globe, did not escape the pandemic unscathed.
Supply lines, interruptions to delivery systems, and an increased demand for locally grown goods put pressure on growers, and exposed fault lines that had been present in the system for decades.
But David Thompson, manager of the Rural Agri-Innovation Network (RAIN), said people are now "waking up" to the importance of food security, and are paying attention to new innovations in the sector that could have an immediate impact on local farmers.
"[During the pandemic] there was a considerable amount of stress placed on the agri-food sector," Thompson said. "Because it's a lot harder to obtain parts, for example, or to transport things or to get things when they need them."
RAIN's vision, according to their website, is to close those gaps in the chain, and ease pressure on the agri system by building a resilient farm network in the region through innovative research and agricultural development projects.
But don't think RAIN's work ends at the farm.
One of their recent initiatives, called the Sustainable New Agri-Food Products and Productivity (SNAPP) program, has already helped producers adapt to the changing times, Thompson said.
"There is a considerable lack of infrastructure in Northern Ontario," Thompson said. "Whether we're talking about processing infrastructure, like abattoirs or slaughterhouses, or on just the basis of farmland and an on-farm infrastructure, whether that's storage or other concerns."
SNAPP, which is funded through federal programs, private investors and the agricultural sector, has already assisted farmers, growers and producers diversify.
That includes helping producers like the family-run Maltese Grocery in Thunder Bay.
Through SNAPP, the Italian deli and specialty store was able purchase a state-of-the-art patty machine, which allows them to make 120 pounds of their best-selling patties in 30 minutes, a vast improvement over the time taken when made by hand.
"Things that might have worked for them before [the pandemic] didn't really continue to work," Thompson said. "There were a lot of businesses that were switching gears in terms of what they're producing or the markets that they were going after."
SNAPP also assisted St. Joseph Island Coffee Roasters in their purchase of a 12-pound Sivetz fluid bed coffee roaster to increase roasting capacity. This equipment upgrade enabled the business to increase roasting capacity by 50 per cent, and also now allows them to respond to growing customer needs and increased opportunities for partnerships with other local partners.
Getting more roasted beans to market should be good news for coffee lovers. Analyst IBISWorld estimates that the number of coffee shops in Canada at 6,890, an increase of 1.4 per cent over 2021.
In response to a growing demand for locally sourced meat, RAIN also assists with its Responsive Advancement for Meat Processing (RAMP) program, focusing on Northern Ontario abattoirs and free-standing meat processing plants.
RAMP provides up to $25,000 towards the purchase of new technologies, equipment or materials that will result in the growth and diversity of the meat sector supply chain within the region's agri-food sector.
"The next few years, what we really want to focus on is, is further looking at how we can assist entrepreneurs and producers with value chain development," Thompson said.
"So looking at taking raw ingredients, and getting them processed and put into a product that can be retail-ready, is something that we really want to pursue even more."
RAIN expects to create 10 full-time jobs and to help maintain 35 more through its RAMP program alone.
Thompson said RAIN also has a role to play when it comes to introducing new technologies to the region, especially innovation around grazing animals, and the same for the horticultural sector.
Several colleges and universities, like Algoma University in Sault Ste Marie and Collège Boréal in Sudbury, have also partnered with RAIN on introducing new technology and research into the field.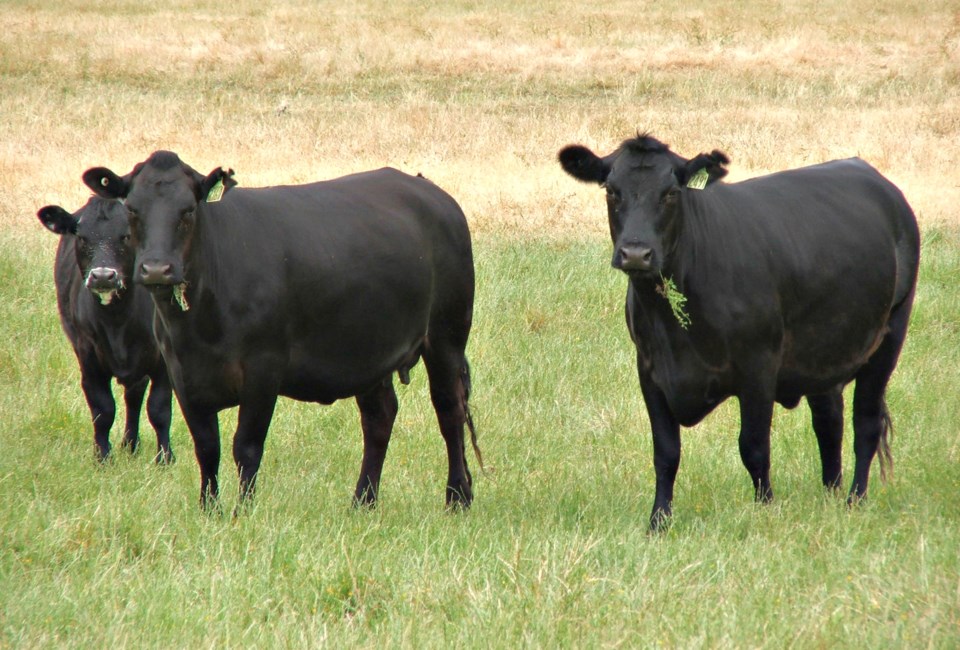 And as for adopting new technologies to help spread the word about farming innovation, Thompson is not afraid to branch out.
As one of their initiatives, RAIN produces the Packsack Project, a podcast that explores the resilience of Northerners in a rapidly changing world.
The more stories shared about the agricultural industry, the more willing others will be willing to adopt new approaches, or at least feel comfortable reaching out to the RAIN support network for mentorship and guidance.
The end product, Thompson said, should be more local food and local products on Northern Ontario plates.
"There's more interest for buying local, and interest in assisting farms with scaling up their endeavour to meet those market demands in their own communities," Thompson said.
"We think that, really, now is an amazing time."