Jamie McMillan was walking down a Hamilton street one day when a car rolled up beside her and a woman emerged asking to borrow a pen.
Whether it was divine intervention, or just great timing, that woman turned out to be a high school acquaintance from Timmins, who happily updated McMillan on her post-school life.
Since graduating, McMillan learned, her former schoolmate had landed an apprenticeship, been paid to go to school, and found steady work in the trades, bringing home about $100,000 a year. This was in the early 2000s.
At the time, McMillan admitted, she had been feeling lost and unsure about her future. But listening to the woman's success story, something inside her lit up.
"That's when I started looking into what apprenticeship was, and I was, like, 'Dear lord, how come nobody told me about this in high school?'" McMillan laughed.
She applied for and was accepted into her own apprenticeship, attending school and working toward certification as an ironworker.
Three years, two months, and thousands of hours later, McMillan was qualified as a journeyman ironworker.
"I know there's some controversy over the term 'journeyman,' but I love it because I think it's a status. It has nothing to do with my gender," McMillan said. "To me, it's like a bachelor's degree, except I didn't have to pay for it. They paid me to get it."
These days, McMillan is more likely to pick up a microphone than a wrench, as she travels across North America presenting to youth and corporate audiences about the benefits of working in the skilled trades.
Her first speaking gig came unexpectedly when Skills Ontario — a government-funded agency that promotes skilled trades and technology careers — reached out to see if she'd share her story at a mother-daughter banquet it was hosting.
Word got around, and soon she was speaking to gymnasiums full of kids, contributing to panel discussions, and appearing as a guest speaker at various trades-themed events.
"Before I knew it, I was sitting on a panel one day being referred to as an expert on recruitment and retention of youth, and I was, like, 'I'm an expert?'" she laughed. "I've never been an expert at anything in my life."
McMillan now reaches thousands of youth every year with her pro-trades message under her brand, KickAss Careers, and demand for corporate appearances is growing at such an accelerated pace, she's recently hired an agent and launched her personal brand, Made in the Trades.
In the next few months alone, she'll have appeared at the annual conference of the National Association of Women in Construction in Portland, OR; spoken to the Thermal Insulation Association of Canada in Whistler, BC; and presented to the Mechanical Contractors Association of Canada in Napa Valley, CA.
She also regularly finds herself back home in Northern Ontario, in communities like Timmins and Sudbury, which host high school trades days for local students.​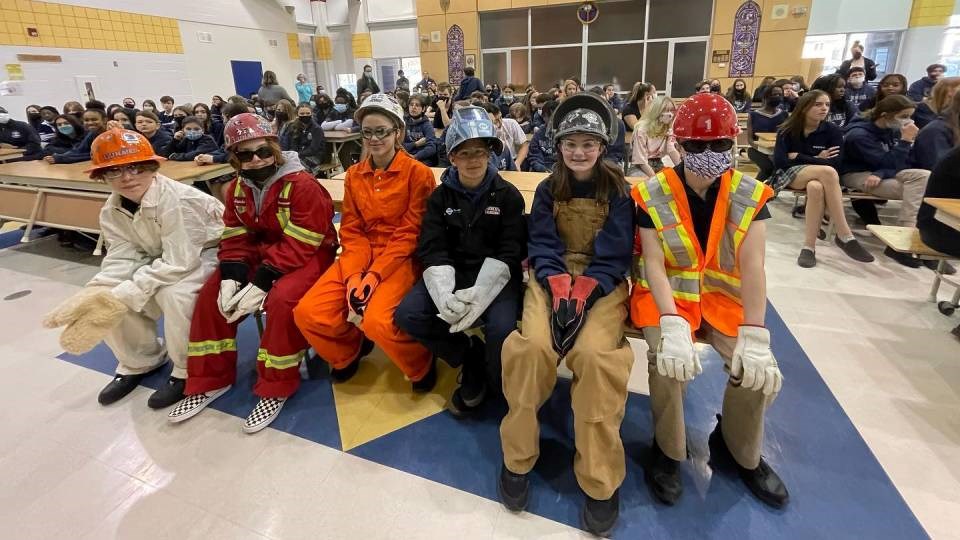 ​To the kids she inspires, the message is simple: trades work brings you a free education, career stability, the flexibility to work just about anywhere in the world, and the ability to make great money.
"It is a really amazing career pathway," McMillan said. "It's also the fastest way to become a millionaire in this day and age."
To the adults, the message is a little more complex.
Trades industries don't actually have an issue with recruitment, McMillan argued. Recruitment is the easy part.
"I can recruit kids all day," she said. "But if they don't have co-ops to try out when they're in high school, they're not getting that hands-on experience."
In her travels, she's visited schools where there's no tech education in the curriculum, while others have a fully stocked shop full of tools with no teacher to lead the classes, so the space remains locked and unused.
Want to read more stories about business in the North? Subscribe to our newsletter.
High school graduates who want to enter an apprenticeship face other barriers.
Nepotism and favouritism are rampant through many of the trades industries, McMillan said, so many students get in not because they're the best at what they do, but because they know someone in the industry. Other students are then shut out of the few precious spots available.
"They're just giving up and doing other jobs," McMillan said.
Employers are also hesitant to invest in training.
It can cost thousands of dollars to train one apprentice, and non-union shops can't always pay the same wage as unionized ones, McMillan said. It can prompt some workers to leave the company that mentored them once they're offered a higher-paying position elsewhere, and all that training — and investment — goes out the door.
Still, McMillan believes employers must take a more active role in training new generations of trades workers if Canada is to make any strides in closing the existing skills gap.
Programming is out there, she noted, and the provincial government has introduced a slew of new funds in recent years to support trades training.
There are also initiatives like Support Ontario Youth and apprenticesearch.com, which help connect apprentices with employers that are seeking skilled workers.
"We need more employers giving opportunities to students and working with these companies to go through their process," McMillan said.
"We're not getting that labour shortage gap filled because employers are not doing their part to also utilize these programs."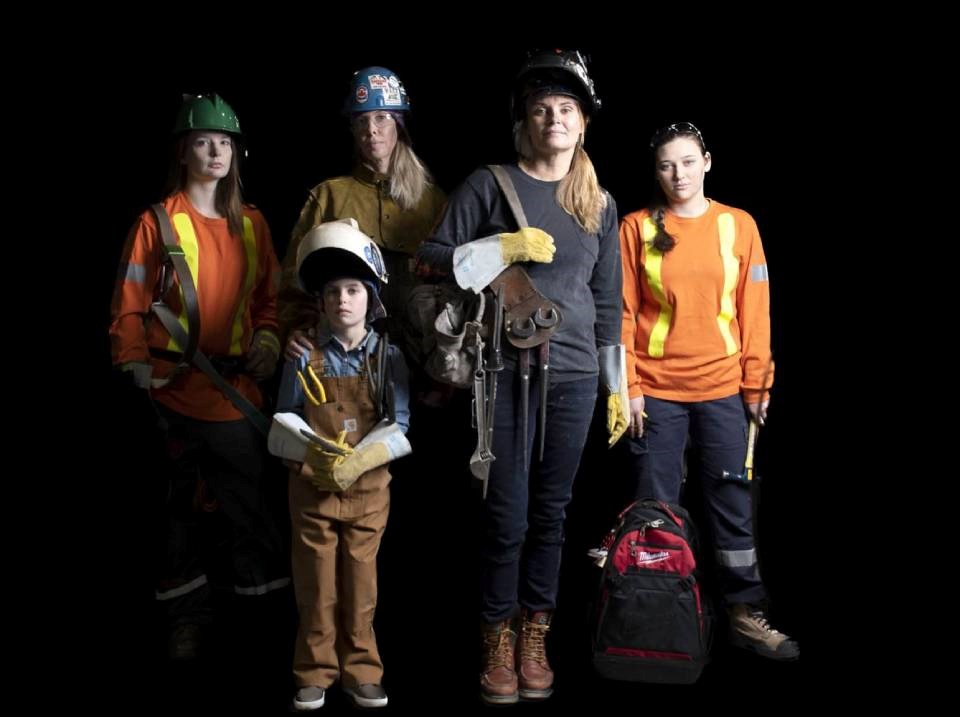 ​Despite these challenges, McMillan remains a fierce advocate of the trades as a viable career option.
Construction in particular has a vast and broad impact on everyday life, she noted, something that took her a long time to fully grasp.
Buildings, roofing, roads, ships, manufacturing plants — none would exist without tradespeople.
Watching something she's building take shape fulfills her more than filing paperwork at a desk all day ever could, she said.
"There's just a really amazing empowerment and sense of accomplishment — it's next level. It gives me great satisfaction," she said.
"And to say I'm one of the 2 per cent of women in ironworkers and 5 per cent of women in skilled trades, it's pretty cool."