Nipissing First Nation has forged a partnership that is literally helping to build bridges for both organizations, as well as their community, said the First Nation's chief.
Chief Scott McLeod said in an attempt to diversify its source revenue, Nipissing First Nation has entered into partnerships with a number of different businesses, including Miller Paving Ltd. The partnership is beneficial to all parties, he said, especially as Nipissing seeks to further increase its economic development opportunities.
Nipissing First Nation had a relationship with Miller Paving for five or six years before they established this partnership, said McLeod. Miller Paving was a business client leasing space from Nipissing to operate their business.
"We established a good rapport over the years, and we started to discuss the idea of becoming partners," said McLeod. "The result is this partnership, of which Nipissing First Nation owns 51 per cent and Miller owns 49 per cent.
"This partnership will allow both of us to become more competitive, and it will open up more revenue streams for Miller Paving," McLeod said. "Some government contracts, for instance, require a certain percentage of Indigenous involvement, and this partnership created an environment where Miller has an increased opportunity to secure those contracts."
Miller brings to the table the technical expertise, with more than a century in the business, McLeod said. The company has an excellent reputation for building roads and bridges, and the partnership was an easy decision.
"It's a partnership that helps us increase our capacity in that industry," McLeod said.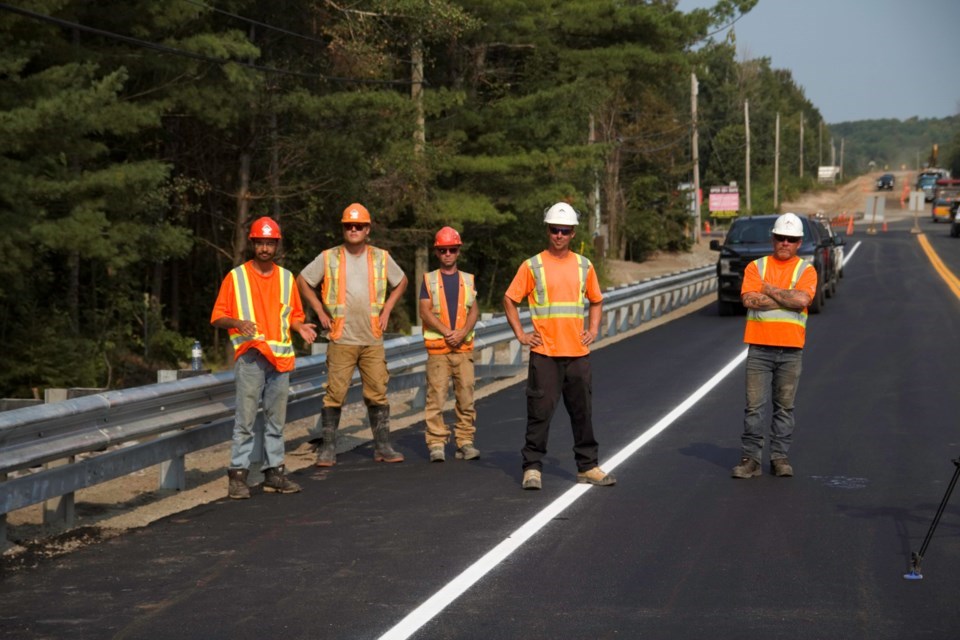 One of the first projects Nipissing and Miller tackled together was the complete replacement of the Duchesnay Creek Bridge. which connects the City of North Bay and Nipissing First Nation. Originally constructed in 1937, it was replaced with a one-of-a-kind structure, built using laminated, high-quality Douglas Fir girders, said the Miller Group on its website.
The $17-million project provided economic and training opportunities for Nipissing First Nation, embraced the enhanced use of timber, and respected the bridge's historical origins, said Miller Paving in a brief about the project.
That particular project started with a price tag of $12 million, but ended up at just over $17 million, said McLeod. Nipissing's share of the profits was a few million dollars, he said, which goes directly back into the community.
"The revenue generated will go back into the community for programming and infrastructure needs," said McLeod. "This partnership provides good jobs and important training for our band membership. It's not just about making money; it's about creating good quality jobs, too."
In late May 2022, the Duchesnay Creek Bridge was awarded project of the year by the Ontario Public Works Association in the $10-million to $50-million category. It was the second award the bridge project has secured. In April 2022, the bridge was recognized by Ontario Wood WORKS!, an initiative of the Canadian Wood Council.
Winning those awards only speaks volumes to the benefits of the partnership between Nipissing First Nation and Miller Paving Ltd.
"It was especially beneficial to us, as the province seemed almost dismissive when we first approached them to see about securing a contract for the bridge replacement," said McLeod. "We pushed hard to be included, because it was on the Nipissing First Nation boundary. We were also looking for some space that would allow us to become a viable business. We aren't looking for extra money. We want to do the work, we want to do it well, and we want to do it at a fair price."
The partnership with Miller was a key component in securing the contract, and "we knocked it out of the park," McLeod said.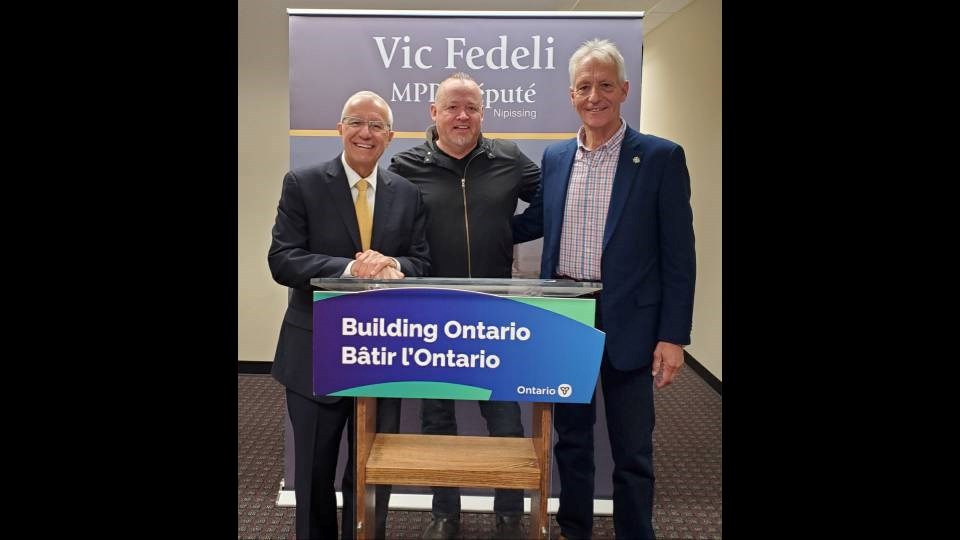 ​Nipissing First Nation has been attempting to diversify its source revenue for years, McLeod said. Miller Paving is one of many businesses with which Nipissing First Nation is involved.
In May 2022, Nipissing opened the doors to Nbisiing Power Inc., in partnership with Composite Power Group. Nbisiing Power is an electrical power equipment reseller focusing on Indigenous procurement opportunities with electrical utility companies in Ontario.
"Nbisiing Power is an industrial-grid supply broker for large companies, and we broker the parts and equipment necessary for those types of jobs," said McLeod.
Business is going well at Nipissing First Nation, McLeod said.
"We have tried different avenues to diversify our source revenue for quite a while, but I think we were premature then," he said. "I think we are now at a time and place where we can make this happen. We are so busy, we are getting to a point where we will have to look at a business corporation to run these operations, because it is taking up a lot of time of administration."
Nipissing has several other projects lined up in the short term, including a culvert replacement on Little Cache River, northwest of Sturgeon Falls, as well as repaving and repositioning the road around Laronde Creek. Another bridge replacement is lined up for the upcoming year, said McLeod.
Furthermore, on April 28, the province announced a $1-million investment through the Northern Ontario Heritage Fund Corporation to help Nipissing First Nation build the Bineshii Business Park, a 76-acre commercial development project that will cost $7 million to construct.
McLeod said Nipissing First Nation is grateful for the funding.
"(It) will enable us to install critical infrastructure in the Bineshii Business Park and to open 26 new commercial and light industrial lots for development," he said, in a news release.
Situated on Highway 17 near North Bay, McLeod said the Bineshii Business Park is an ideal site for businesses to grow and expand.