This Northern Ontario Business of the Month feature was made possible through the support of Algoma University.
---
Morgan Fuels is not your typical fuel and lubricant supplier. But then, Northwestern Ontario is not your typical sales area.
"One moment you can be selling 1,200 litres of lubricant to a commercial client, and next thing you're dealing with your neighbour," said Al Howie, chief operating officer at Morgan Fuels. "It's great work, being involved with so many different people."
The family-owned company serves a wide area spanning 900-odd kilometres from Winnipeg in the west to Terrace Bay and Greenstone in the east. Morgan Fuels supplies a variety of products and services including gasoline and diesel for gas stations as an Esso-branded reseller, Esso cardlock stations, aviation fuel at several airports, fuel hauling to First Nations on winter roads, lubricants for automotive centres and industrial sites including mills and mines, residential propane, even boxes of windshield washer fluid.
Its latest major expansion came with the purchase of Bay City Energy in Thunder Bay in 2022. Although Morgan Fuels already serviced the city in a smaller capacity with lubricants — not to mention providing fuel to Bay City — with the acquisition the company now provides home heating oil sales and aviation fuels in the city. The acquisition also included Bay City's trucking fleet and customer base along the 11/17 corridors west and east.
For Morgan Fuels, expansion comes largely as a result of providing service to their customers where they work, Howie said. When opportunities arise in locations where they already have customers, Morgan Fuels takes full advantage.
"When you can follow customers to where they're working so that they can have a single bill and a single point of contact, that's a way to service customers better," Howie said.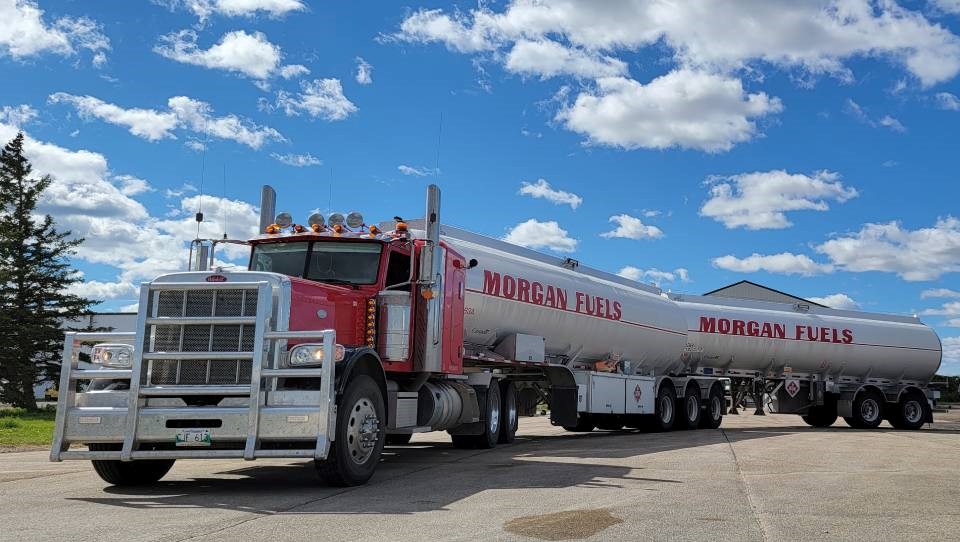 Similarly, the company itself is more decentralized than you might expect — especially of an energy company. Economy of scale can help in some areas of the business, but local offices and staff are vitally important to the company's success, Howie said.
"Each community has its own character, its own history," Howie said. "That's what allows us to have those relationships with those customers.
"Our focus is really on having offices in individual sites. We're not centrally dispatched, we don't have a head office far, far away from Northwestern Ontario. They can phone the local office at any time, they know who they're dealing with, and they know their drivers."
The company also works hard to be good corporate citizens.
"Morgan Fuels has been a huge supporter of community events," Howie said, adding that the company donates to a variety of non-profit groups including hospitals in the communities they operate.
That community spirit is not surprising, given the company's deep roots in the region. Ebenezer Morgan first opened Morgan Fuels in 1935 in Sioux Lookout. His son Lew purchased it in 1969, and then his son Darrell bought it in 1996. Over the years, the company has worked with many different oil companies starting with British American Oil, which was later purchased by Gulf Canada and then Petro Canada. Today, Morgan Fuels is largely an Esso reseller including Imperial Oil Aviation. It expanded its fuel business in 2016, offering propane for residential and commercial use.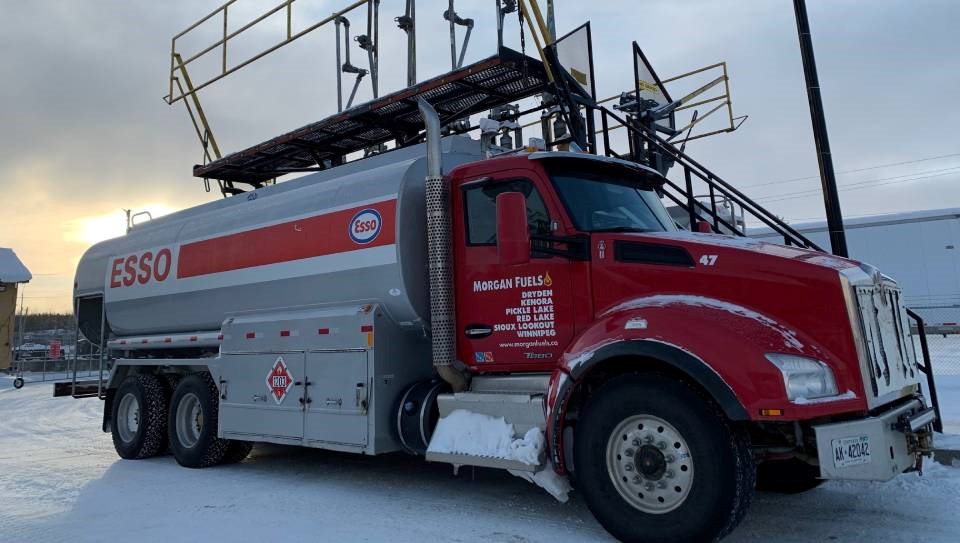 Morgan Fuels' head office is still in Sioux Lookout where the family lives, and there are no plans to change that. But again, with their decentralized approach to providing services, there is no real need to, either. Company-wide, Morgan Fuels employs about 75 full-time staff, though it brings in more staff and third-party carriers as needed during the winter for fuel runs to First Nations along ice roads from Pickle Lake and Red Lake.
"We're not a large corporation. We are a family-run business," Howie said.
Although Lew Morgan is now 80 and mostly retired — "I wouldn't use that word in front of him...," Howie said — he is still hands-on, popping into the office from time to time. But Darrell Morgan is president, running the day-to-day business. His son Max is now working with Morgan Fuels as an operations manager and is the clear heir apparent.
"He's been with us for a number of years now in a few different roles. He's a great guy to have on the team," Howie said.
In the near future, the focus will be to build capacity in the new areas where they've expanded, he said. For example, Morgan Fuels has purchased property on the eastern end of their sales region. It will be little surprise if they continue to grow along the 11 and 17 corridors.
"We look forward to working there long term. We're looking forward to partnering with organizations in that area along with building on relationships we already have."